Cyber Governance
Showing 11 to 15 of total 308 records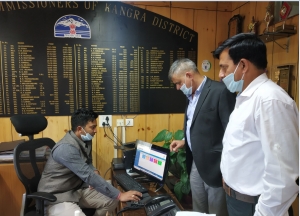 Ajay Singh Chahal, Himachal Pradesh
ajay[dot]chahal[at]nic[dot]in
|
May 16, 2020
Sh. Rakesh Prajapati, IAS Deputy Commissioner, Kangra took the initiative to utilize Service Plus framework for configuring the Covid-19 ePass Surveillance System for citizens of Kangra District. The Service Plus Team at New Delhi, in coordination with Sh. Bhupinder Pathak, Scientist-F/DIO Kangra...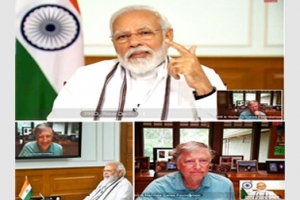 Shashi Kant Pandey, Delhi
sk[dot]pandey[at]nic[dot]in
|
May 15, 2020
Shri Narendra Modi, Hon'ble Prime Minister of India interacted with Bill & Melinda Gates Foundation co-chair, Mr. Bill Gates through NIC Video Conferencing and discussed the global response to COVID-19, and the importance of global coordination on scientific innovation and R&D...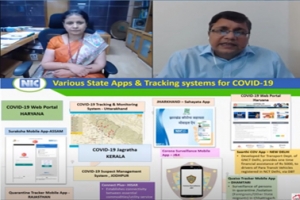 Shashi Kant Pandey, Delhi
sk[dot]pandey[at]nic[dot]in
|
May 6, 2020
Director General, NIC in a webinar said that NIC is continuously working towards meaningful use of Emerging Technologies in Governance across all levels of Government. It is leveraging Tech solutions that are providing grassroot level support in Nations fight against COVID-19.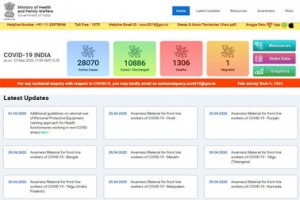 Shashi Kant Pandey, Delhi
sk[dot]pandey[at]nic[dot]in
|
May 4, 2020
Web portal of Ministry of Health and Family Welfare developed and hosted by NIC is serving as primary & official source of information on COVID-19 pandemic. It provides updated statistics, government advisories and orders apart from other insightful content on public health. The...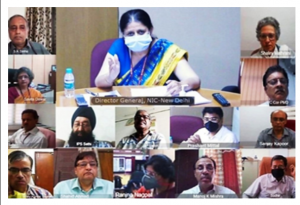 Informatics News Desk, NIC-HQ
newsdesk[dot]info[at]nic[dot]in
|
May 2, 2020
A video conference meeting of Group Heads of National Informatics Centre (NIC) was held on 1st May 2020 under the chairmanship of Dr. Neeta Verma, Director General, NIC. The VC meeting centred at its head quarters in New Delhi was facilitated using the 'Vidyo VC', the video...