Trainings
Showing 1 to 5 of total 165 records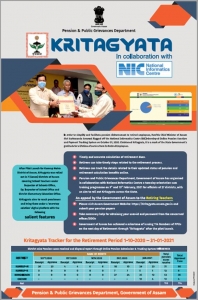 Kavita Barkakoty, Assam
asm-kavita[at]nic[dot]in
|
Feb 12, 2021
Subsequent to the trainings that were imparted to seven Districts of Assam after the pilot implementation, KRITAGYATA had reached a milestone of distributing 114 number of PPOs (Pension Payment Orders) on the next day of retirement to the retirees of the above districts of Assam. With an aim to cover...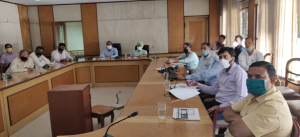 Deepak Sawant, Haryana
sawant[dot]deepak[at]nic[dot]in
|
Jun 12, 2020
NIC Haryana and Development & Panchayats Department, Government of Haryana jointly organised a Workshop-cum-Training session on AuditOnline System on June 10, 2020 at Haryana Panchayat Bhawan, Chandigarh. Around 25 participants from Local Audit Department and Panchayat Department attended the...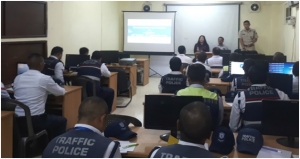 Lalhmachhuani, Mizoram
chhuani[at]nic[dot]in
|
Sep 9, 2019
A six day training and demonstration on e-Challan Mobile and Web interface was conducted by NIC Mizoram for Aizawl Traffic Police at NIC Training Hall from 29th August 2019 to 5th September 2019. The training wasinaugurated by Shri RodinglianaChawngthu, Sr. Superintendent of Police, Traffic Aizawl....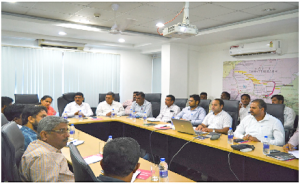 Y. V. Shreenivas Rao, Chattisgarh
yvsrao[at]nic[dot]in
|
Jun 25, 2019
A two-day training programme on Central Public Procurement Portal (CPPP) was organized at IRCON, Raipur from 20th to 21st June 2019 for participants from Chhattisgarh Rail Project, CEWRL –Corridor- Gevra-Pendra, Katni Yard Grade Separator Project, Katni Singrauli Doubling Project and IRCON,...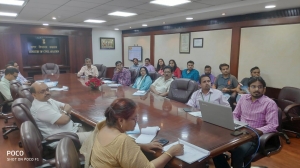 Dr. Shubhag Chand, Delhi
shubhag[at]nic[dot]in
|
May 14, 2019
eSamikSha application is an online Monitoring and Compliance Mechanism, developed by NIC Cabinet Secretariat Informatics Division, to fast track the compliance of pending action points, proposal, targets, etc. of various Ministry/Department/Organization/Agency of Govt. of India, Government of States...