News
Showing 1 to 5 of 1216 records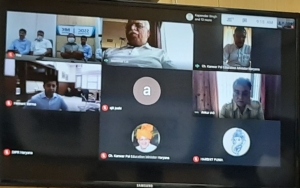 Deepak Sawant, Haryana
sawant[dot]deepak[at]nic[dot]in
|
Sep 15, 2020
Hon'ble Chief Minister Haryana, Mr. Manohar Lal virtually launched an online admission platform for admission in Undergraduate Courses in Government, Government Aided and Self-finance colleges for the new academic session on 07/09/2020. With this platform, now the students will be able...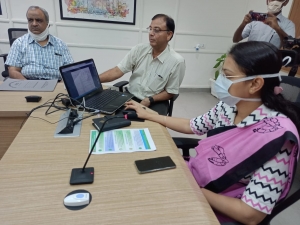 Deepak Sawant, Haryana
sawant[dot]deepak[at]nic[dot]in
|
Sep 15, 2020
In on-going efforts, to fight and flatten with the curb of spreading of CORONA virus, the District Administration Hisar with the ICT support of National Informatics Centre, District Centre Hisar launched an analytical Dashboard for COVID- Dashboard and an integrated web based application for COVID...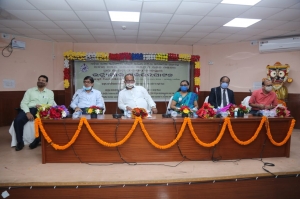 A. K. Hota, Odisha
ak[dot]hota[at]nic[dot]in
|
Sep 2, 2020
Shri Jyoti Prakash Panigrahi, Hon'ble Minister, Odia Language Literature & Culture Department, Odisha has launched reservation of mandaps developed using ServicePlus Framework on 4th August 2020 in the presence of Principal Secretary Shri Manoranjan Panigrahi and other senior official...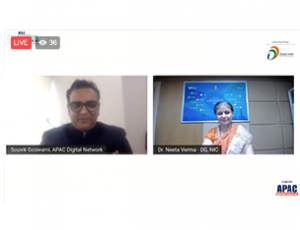 Shashi Kant Pandey, Delhi
sk[dot]pandey[at]nic[dot]in
|
Aug 27, 2020
A keynote address on "Aarogya Setu App and Healthcare Technology by NIC" was delivered by Dr. Neeta Verma, Director General, NIC at the Glocal India Healthcare Virtual Conclave held on 27th August 2020 organized by APAC Digital News Network. In the keynote address, Dr. Verma...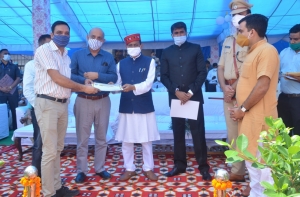 Ajay Singh Chahal, Himachal Pradesh
ajay[dot]chahal[at]nic[dot]in
|
Aug 26, 2020
Sh. Vinod Kumar Garg, Scientist-E/DIO Hamirpur, HP has been awarded the "Certificate of Appreciation for COVID-19 Warrior" in recognition of the services provided during the COVID-19 pandemic. The certificate has been awarded by Sh. Rajinder Garg, Hon'ble Minister, Food, Civil...