News
Showing 1 to 5 of 1096 records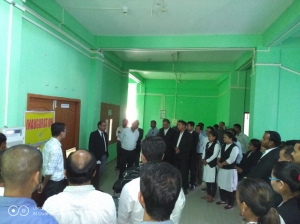 Kavita Barkakoty, Assam
asm-kavita[at]nic[dot]in
|
Nov 14, 2019
The eProsecution online portal was launched by honourable Chief Judicial Magistrate, Sri Mridul Kumar Saikia, Udalguri district, at Public Prosecutor Office, Udalguri, on 13/11/2019. The CJM in his speech lauded the efforts of NIC for developing such a useful system and said that it would help the...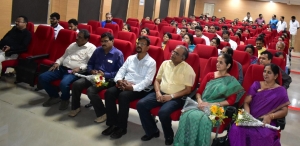 A. K. Hota, Odisha
ak[dot]hota[at]nic[dot]in
|
Nov 11, 2019
Smt. Pratibha Singh, State Informatics Officer, Odisha inaugurated the official website (https://scbdental.nic.in) of SCB Dental College and Hospital at Cuttack. Dignitaries present on the occasion include Principal of the college Dr. Jayant Kumar Dash, Sri S.A. Khan (ASIO), Smt. Nirupama Mohapatra...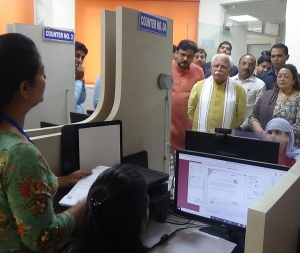 Deepak Sawant, Haryana
sawant[dot]deepak[at]nic[dot]in
|
Nov 8, 2019
Hon'ble CM Haryana visited Antyodaya Bhavan and Saral Kendra, Gurugram on dated 07/11/2019. He was very much satisfied with the services given to the citizen through these Kendras. He interacted with the beneficiaries present in these Kendras who were there to avail the services provided through...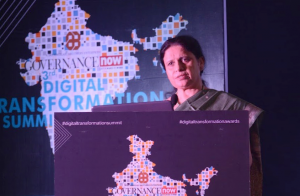 Shashi Kant Pandey, Delhi
sk[dot]pandey[at]nic[dot]in
|
Nov 7, 2019
The 3rd Digital Transformation Summit was organized by Governance Now at The Lalit Hotel, New Delhi on 6th November 2019. Based on the theme, "Driving a Trillion-dollar Digital Economy", the Summit witnessed deliberations on efforts and initiatives taken by the Indian Government...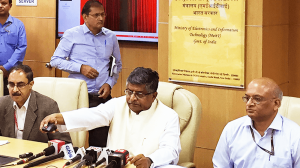 Shashi Kant Pandey, Delhi
sk[dot]pandey[at]nic[dot]in
|
Oct 9, 2019
Consolidating multiple data sources into one centralized platform, the automated real-time performance smart-board (https://meity.dashboard.nic.in/) of various programme divisions of MeitY was launched by Shri Ravi Shankar Prasad, Minister for Communications, Electronics & Information Technology...