News
Showing 1 to 5 of 1158 records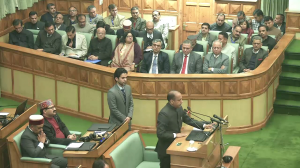 Sandeep Sood, Himachal Pradesh
sood[dot]sandeep[at]nic[dot]in
|
Mar 13, 2020
Honourable Chief Minister, Himachal Pradesh Sh. Jai Ram Thakur presented 1st Paperless Budget in the House of the Himachal Pradesh Vidhan Sabha on 6th March, 2020 at 11 A.M. using the e-Vidhan Application, which has been developed by the NIC Himachal Pradesh. The Finance Department, Himachal...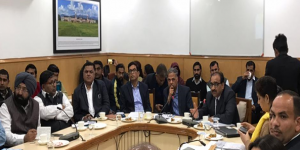 Deepak Sawant, Haryana
sawant[dot]deepak[at]nic[dot]in
|
Mar 9, 2020
One-day workshop on e-Green Watch was organized on 27.02.2020 at Van Bhawan, Haryana Forest Department Hq., Panchkula. The workshop was attended by Dr. Amrinder Kaur, HOFC, Sh. Deepak Kumar Sinha, Secretary Forest, Sh. Vineet Kumar Garg, PCCF, CAMPA and Conservators of Forests of various circles,...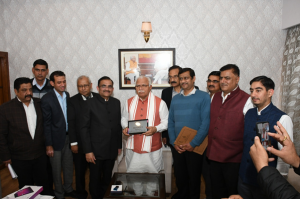 Deepak Sawant, Haryana
sawant[dot]deepak[at]nic[dot]in
|
Mar 9, 2020
The Haryana State Annual Budget 2020-2021 was presented in Haryana Vidhan Sabha on 28/02/2020 by the Hon'ble Chief Minister Haryana who is also Finance Minister and holds the charge of Finance Department. The budget was presented through Tab and It was a first paperless Budget in India....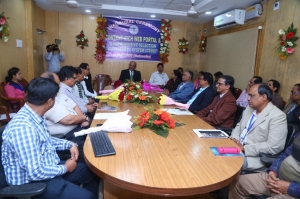 A. K. Hota, Odisha
ak[dot]hota[at]nic[dot]in
|
Mar 3, 2020
A new Odisha Public Service Commission (OPSC) content rich responsive Web portal (www.opsc.gov.in) supporting "Comprehensive Selection Management System (CSMS)" was inaugurated in the Conference Hall of OPSC, Cuttack by the Hon'ble Chairman Brig (Dr.) Laxmi Charan Patnaik. ...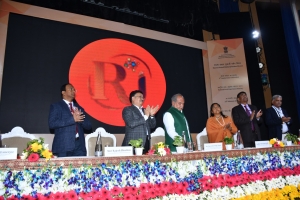 Kavita Barkakoty, Assam
asm-kavita[at]nic[dot]in
|
Mar 2, 2020
Launch of GeoRurban Mobile App on 24th February 2020 by Hon'ble Union Minister for Rural Development Shri Narendra Singh Tomar and Minister of State Sadhvi Niranjan Jyoti at International Ambedkar Centre, Janpath, New Delhi. On 24th February, 2020, celebrating the successful...