Awards
Showing 1 to 5 of total 186 records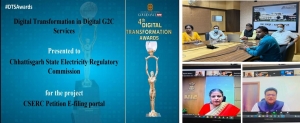 Y. V. Shreenivas Rao, Chattisgarh
yvsrao[at]nic[dot]in
|
Nov 27, 2021
Governance Now, organized the fourth edition of "Digital Transformation Summit & Awards" on 18th November 2021. The Petition e-Filing system of CSERC received the award for digital transformation services under G2C category. Shri HemantVerma, Chairman of the CSERC received...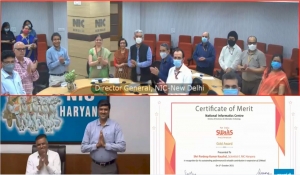 Deepak Sawant, Haryana
sawant[dot]deepak[at]nic[dot]in
|
Oct 4, 2021
NIC Haryana has received two Gold awards for best implementation of National Level Projects in Haryana. The Director General, NIC, Ms. Neeta Verma presented the awards through virtual mode on 01/10/2021. Sh. Pardeep Kumar Kaushal, Scientist-F, NIC Haryana received Gold award for best...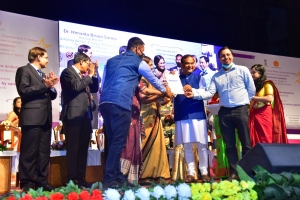 Kavita Barkakoty, Assam
asm-kavita[at]nic[dot]in
|
Mar 6, 2021
In recognition of the work done by NIC Assam in the fight against Covd-19, the Government of Assam presented the certificate of appreciation in a ceremony on 20th February 2021 at Guwahati Medical College Hospital (GMCH) Auditorium. Honourable Minister for Health & Family Welfare, Finance, PWD...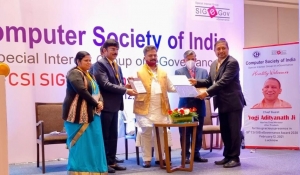 Y. V. Shreenivas Rao, Chattisgarh
yvsrao[at]nic[dot]in
|
Feb 19, 2021
Padhai Tunhar Duar developed by NIC, Chhattisgarhto continue education during COVID pandemichas received 'CSI SIG eGovAwards 2020 under the category 'StateGovernment Entity'. Mr. Jitendra KumarShukla, IAS, DPI & MD, Samagra Shiksha,Dr. M. Sudheesh, Assistant Director,Samagra...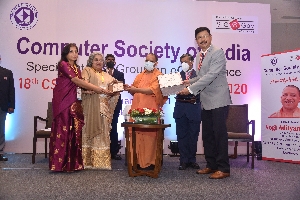 Kavita Barkakoty, Assam
asm-kavita[at]nic[dot]in
|
Feb 15, 2021
'Ease of Doing Business in Assam', a flagship initiative of Government of Assam developed by NIC. Assam bagged the 18th CSI SIG eGovernance Award, in the Project Category – Award of Appreciation. National Informatics Centre is the Technology partner of Government of Assam for the...