Online Conference
Showing 1 to 5 of total 17 records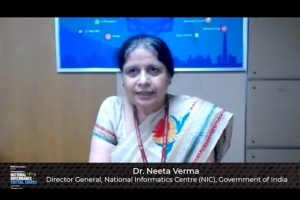 Shashi Kant Pandey, Delhi
sk[dot]pandey[at]nic[dot]in
|
Jun 19, 2020
A keynote address on "Digital Transformation in Times of Pandemic" was delivered by Dr. Neeta Verma, Director General, NIC at the National Governance Virtual Summit held on 19th June 2020, hosted by ETGoverment. It is a one-stop platform for key government officials, industry, and academia...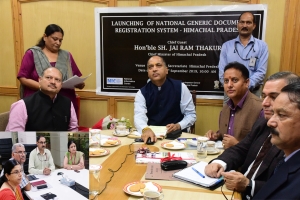 Sandeep Sood, Himachal Pradesh
sood[dot]sandeep[at]nic[dot]in
|
Sep 16, 2019
Sh. Jai Ram Thakur, Hon'ble Chief Minister, Himachal Pradesh launched the National Generic Document Registration System in two pilot Sub Registrar Offices of Shimla Urban and Kumarsain, on 12th September 2019. The first Registration Deed was handed over to the buyers by the Hon'ble Chief...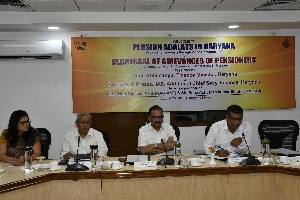 Deepak Sawant, Haryana
sawant[dot]deepak[at]nic[dot]in
|
Sep 2, 2019
Pension Adalats were conducted by the Haryana State Government across the State on 23rd August 2019 to resolve grievances at a single platform. All the districts were connected through video conferencing. The Pension Adalat at the State Headquarters was chaired by Shri T.V.S.N. Prasad,...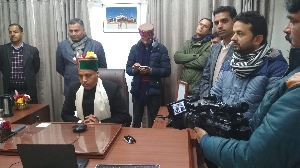 Ajay Singh Chahal, Himachal Pradesh
ajay[dot]chahal[at]nic[dot]in
|
Jan 21, 2019
Sh. Jai Ram Thakur, Hon'ble Chief Minister, Himachal Pradesh interacted with 10 Cabinet Ministers of Himachal Pradesh on 6th January 2019 from Shimla, using NIC VC facility, during the Jan Manch program, which is held at Panchayat level, every first Sunday of the month, and is presided over...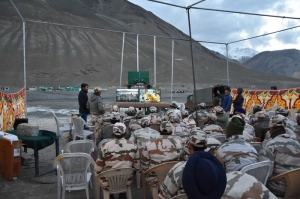 Jit Raj, Jammu and Kashmir
jit[dot]raj[at]nic[dot]in
|
Sep 20, 2018
On September 15th, 2018: The Hon'ble Prime Minister interacted with the ITBP jawans from Pangong, Leh-Ladakh via Video Conference, a first of its kind event in the world in the sense that it was held at such a high altitude. The VC event was organized by the District Administration Leh with...