Inaugurations
Showing 1 to 5 of total 267 records
Y.V.Shreenivas Rao, Chattisgarh
yvsrao[at]nic[dot]in
|
Nov 23, 2020
Honorable Chief Minister of Chhattisgarh Shri Bhupesh Baghel inaugurated the website of Chhattisgarh State Food Commission developed by NIC Chhattisgarh on 18th November 2020. In his address on the occasion he said that the schemes related to food and nutritional security will be...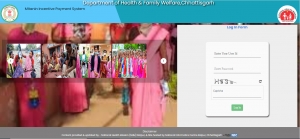 Y.V.Shreenivas Rao, Chattisgarh
yvsrao[at]nic[dot]in
|
Nov 13, 2020
As per direction of Hon'ble Health Minister Shri T.S. Singh Deo and under the guidance of Mrs. Renu G Pillay, Additional Chief Secretary, Health and Family Welfare Department, NIC Chhattisgarh State Centre developed Mitanin Incentive Online Payment System (MIPS). With initiative...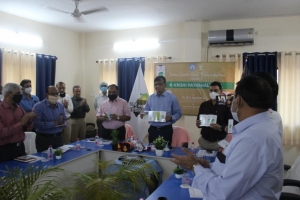 Y.V.Shreenivas Rao, Chattisgarh
yvsrao[at]nic[dot]in
|
Nov 11, 2020
In a simple yet glittering online ceremony on 9th November 2020, the android based Student mobile App e-KrishiPathshala has been inaugurated at Indira Gandhi KrishiVishwavidyalay (IGKV), Raipur by the Chief Guest Dr. R.C.Agrawal, Deputy Director General (Agril. Education) ICAR, New Delhi by running...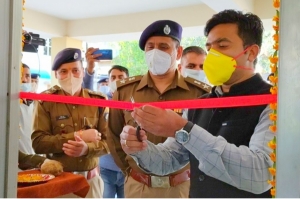 Ajay Singh Chahal, Himachal Pradesh
ajay[dot]chahal[at]nic[dot]in
|
Nov 10, 2020
Sh. Rakesh Kumar Prajapati, IAS, Deputy Commissioner, Kangra launched the CCTV based Intelligent Traffic Management System (ITMS) at Dharamshala on 5th November 2020. NIC has developed ITMS, which is integrated with eChallan application of State Government. It has been implemented on pilot...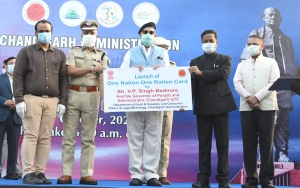 Vivek Verma, Chandigarh
vivek[dot]verma[at]nic[dot]in
|
Nov 2, 2020
Shri. V P Singh Badnore, Hon'ble Governor of Punjab and Administrator Chandigarh UT launched "One Nation One Ration Card (ONORC) Scheme" on 31st October 2020. The ONORC software has been developed by NIC. Chandigarh UT is the first State/UT to implement ONORC with integration...