Inaugurations
Showing 1 to 5 of total 261 records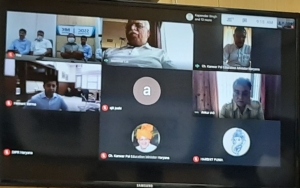 Deepak Sawant, Haryana
sawant[dot]deepak[at]nic[dot]in
|
Sep 15, 2020
Hon'ble Chief Minister Haryana, Mr. Manohar Lal virtually launched an online admission platform for admission in Undergraduate Courses in Government, Government Aided and Self-finance colleges for the new academic session on 07/09/2020. With this platform, now the students will be able...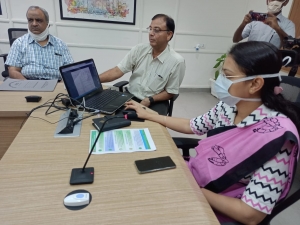 Deepak Sawant, Haryana
sawant[dot]deepak[at]nic[dot]in
|
Sep 15, 2020
In on-going efforts, to fight and flatten with the curb of spreading of CORONA virus, the District Administration Hisar with the ICT support of National Informatics Centre, District Centre Hisar launched an analytical Dashboard for COVID- Dashboard and an integrated web based application for COVID...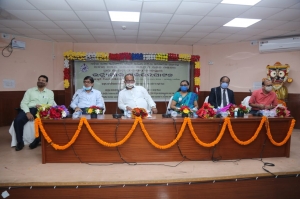 A. K. Hota, Odisha
ak[dot]hota[at]nic[dot]in
|
Sep 2, 2020
Shri Jyoti Prakash Panigrahi, Hon'ble Minister, Odia Language Literature & Culture Department, Odisha has launched reservation of mandaps developed using ServicePlus Framework on 4th August 2020 in the presence of Principal Secretary Shri Manoranjan Panigrahi and other senior official...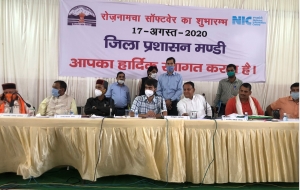 Ajay Singh Chahal, Himachal Pradesh
ajay[dot]chahal[at]nic[dot]in
|
Aug 19, 2020
Sh. Mahender Singh Thakur, Hon'ble Revenue Minister, Himachal Pradesh launched the Roznamcha Management System software in District Mandi on 17th August 2020. Roznamcha is a diary of daily incidents maintained by the Patwari, who is the grass-root revenue officer in Revenue Administration, under...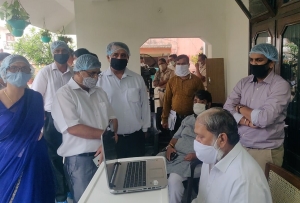 Deepak Sawant, Haryana
sawant[dot]deepak[at]nic[dot]in
|
Aug 18, 2020
Department of Technical Education, Haryana have started the process of online admissions for the students for AICTE approved technical courses in all Govt./ Govt. aided/ Self-financing institutions in Haryana for session 2020-21. Shri Anil Vij, Hon'ble Technical Education Minister of Haryana...