Inaugurations
Showing 1 to 5 of total 288 records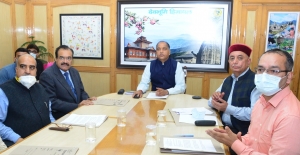 Ajay Singh Chahal, Himachal Pradesh
ajay[dot]chahal[at]nic[dot]in
|
Sep 10, 2021
Sh. Jai Ram Thakur, Hon'ble Chief Minister, Himachal Pradesh launched the Himachal Pradesh Food Commission website on First September 2021 at Shimla. The Chairperson of the Commission, Dr. Surender Singh Ghongrokta, thanked hon'ble Chief Minister for launching the website and expressed...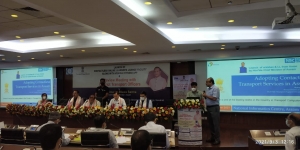 Kavita Barkakoty, Assam
asm-kavita[at]nic[dot]in
|
Sep 6, 2021
Guwahati, September 03, 2021: The Hon'ble Chief Minister of Assam Shri Himanta Biswa Sarma today launched two online citizen-centric applications in the Transport Sector – the Learner License from Home Application and the mVahan fitness testing mobile app. The Hon'ble Transport Minister...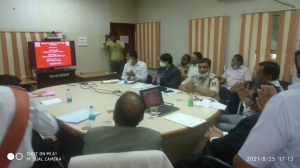 Y. V. Shreenivas Rao, Chattisgarh
yvsrao[at]nic[dot]in
|
Sep 4, 2021
With the intent of bringing the police closer to the citizen and to have more cooperation and support from the citizen for better policing in the district, district police have approached NIC for preparing an informative district police website. A suitable website has thus been developed...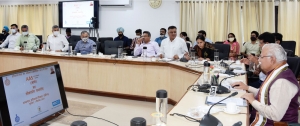 Deepak Sawant, Haryana
sawant[dot]deepak[at]nic[dot]in
|
Sep 2, 2021
Hon'ble Chief Minister Haryana, Mr. Manohar Lal launched the Auto Appeal System (AAS) portal (https://aas.saralharyana.nic.in) on 01/09/2021, a first of its kind of system in India, to ensure the timely delivery of the service to the citizens. This software has been developed for Right...
Lalhmachhuani, Mizoram
chhuani[at]nic[dot]in
|
Sep 1, 2021
The Hon'ble Transport Minister of State Shri T.J. Lalnuntluanga inaugurated Online Payment Services in Vahan and Sarathi on August 31st, 2021 at Secretariat Conference Hall, MINECO, in Aizawl. The inauguration programme was chaired by Commissioner & Secretary, Transport Department Shri K.T....