ICT in Districts
Showing 1 to 5 of total 133 records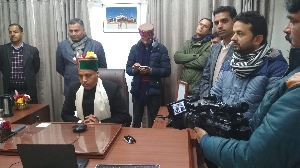 Ajay Singh Chahal, Himachal Pradesh
ajay[dot]chahal[at]nic[dot]in
|
Jan 21, 2019
Sh. Jai Ram Thakur, Hon'ble Chief Minister, Himachal Pradesh interacted with 10 Cabinet Ministers of Himachal Pradesh on 6th January 2019 from Shimla, using NIC VC facility, during the Jan Manch program, which is held at Panchayat level, every first Sunday of the month, and is presided over...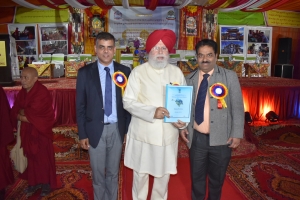 Ajay Singh Chahal, Himachal Pradesh
ajay[dot]chahal[at]nic[dot]in
|
Nov 26, 2018
Sh. S.S. Ahluwalia, Hon'ble Minister of State for Electronics and Information Technology, visited Kangra and Mandi Districts on 9th November, 2018 for the inauguration ceremony of Zabsang Choekhorling Makerspace lab, new era of Artificial Intelligence, at Zabsang Choekhorling Shedra, the...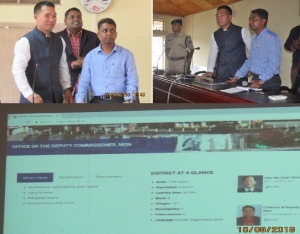 Novotsono, Nagaland
novotsono[dot]natso[at]nic[dot]in
|
Aug 21, 2018
Shri P Paiwang Konyak, Hon'ble Minister for Transport, Civil Aviation, Railways & Land Resources, Govt. of Nagaland, launched the revamped website of Mon District on 16th August 2018, which is based on S3WaaS (Secure, Scalable and Sugamya Website as A Service) Platform. It can be accessed...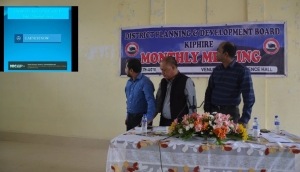 Novotsono, Nagaland
novotsono[dot]natso[at]nic[dot]in
|
Aug 21, 2018
Taking another step forward in providing effective e-Governance facilities to the common man, District Administration, Kiphire launched its revamped website, https://kiphire.nic.in. The website was formally launched by Hon ble Minister for Soil & Water Conservation & Chairman, District...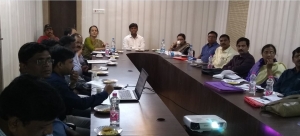 A. K. Hota, Odisha
ak[dot]hota[at]nic[dot]in
|
Aug 2, 2018
Deputy Director General & State Informatics Officer Smt Pratibha Singh along with Dr. A. K. Hota, STD & ASIO visited Koraput district NIC Centre and reviewed the implementation of various projects in the district. She interacted with FMS personnel and looked into infrastructure availability...