ICT in Districts
Showing 1 to 5 of total 186 records
Ajay Singh Chahal, Himachal Pradesh
ajay[dot]chahal[at]nic[dot]in
|
Sep 2, 2022
Sh. Nipun Jindal, IAS, Deputy Commissioner, Kangra launched the Management Information System for Pong Dam Oustees on 27th August 2022 at Dharamshala. Pong Dam is a large reservoir which has resulted in displacement of people from the State of Himachal Pradesh. Many people of Himachal Pradesh lost...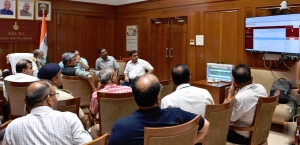 Deepak Sawant, Haryana
sawant[dot]deepak[at]nic[dot]in
|
Jul 4, 2022
A demonstration of end-to-end computerization of Arms Licence related services was made to Sh. Anil Vij, Hon'ble Home Minister and other senior officials of Home Department by Shri Alok Shrivastava, Scientist-F, NIC on 29/06/2022. The soft launch of these services will start from 1st July, 2022...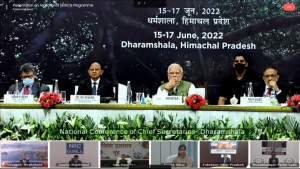 Ajay Singh Chahal, Himachal Pradesh
ajay[dot]chahal[at]nic[dot]in
|
Jun 28, 2022
Hon'ble Prime Minister Sh. Narendra Modi chaired the first National Conference of Chief Secretaries at Dharamshala on 16th June and 17th June 2022 to prepare a common development agenda for higher economic growth, ahead of the Governing Council Meeting of NITI Ayog later in the year. The National...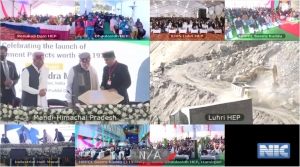 Ajay Singh Chahal, Himachal Pradesh
ajay[dot]chahal[at]nic[dot]in
|
Dec 31, 2021
Sh. Narendra Modi, Hon'ble Prime Minister of India, virtually inaugurated and laid foundation stones of development projects at multiple locations on 27-December-2021 at Mandi, Himachal Pradesh, using NIC VC facility. Speaking on the occasion of State Government completing 4 years, he appreciated...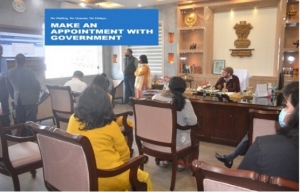 Kavita Barkakoty, Assam
asm-kavita[at]nic[dot]in
|
Dec 27, 2021
Guwahati: 23-12-2021 - In the spirit of Good Governance Week, DC, Kamrup Metro Shri Pallav Gopal Jha, IAS, launched the Kamrup Metropolitan District instance of "SWAGATAM" visitor management portal. Swagatam is a cloud-based application software developed by NIC which can be configured...