Workshops
Showing 1 to 5 of total 231 records
Parminder Kaur, Punjab
parminder[dot]kaur[at]nic[dot]in
|
Apr 3, 2023
A one-day workshop on seamless and secure Single Sign On Platform JanParichay (ONE-STOP AUTHENTICATION SOLUTION) was organized on 29th March, 2023 at MGSIPA Chandigarh by NIC Punjab State Centre Chandigarh in collaboration with DGR Punjab and NIC Delhi JanParichay Team under the chairmanship of Sh....

Shri Hara Prasad Das, Odisha
hp[dot]das[at]nic[dot]in
|
Feb 20, 2023
The Tech-Bootcamp on Enterprises Architecture and IndEA Framework was organised on 9th February 2023 for senior officers of government at National Informatics Centre, Bhubaneswar. Inaugurating the workshop Shri BhaskarJyoti Sharma, IAS, Commissioner-cum-Secretary, Social Security and Empowerment of...

Shri Hara Prasad Das, Odisha
hp[dot]das[at]nic[dot]in
|
Nov 29, 2022
The Tech-Bootcamp on information and cyber security was held on 10.11.2022 at National Informatics Center (NIC), Bhubaneswar for senior officers of the state government. More than 50 officers from various departments participated and received training in this workshop. Inaugurating the workshop,...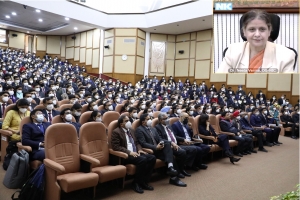 Arvind Dadhichi, Uttaranchal
ak[dot]dadhichi[at]nic[dot]in
|
Dec 14, 2021
DG NIC (Dr. Neeta Verma) presented "A broader picture of e-Governance, and the use of ICT in India, and NIC's role in it". Her session was followed by the DDG(Shri R.S. Mani) explaining "Some of the key features of the available e-Gov ICT Infrastructure and the security initiatives...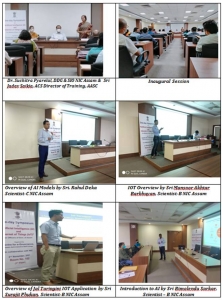 Kavita Barkakoty, Assam
asm-kavita[at]nic[dot]in
|
Nov 15, 2021
A one-day Symposium on Artificial Intelligence (AI) and Internet of Things (IOT) was held by the Centre of e-Governance, at the Assam Administrative Staff College, Government of Assam in Collaboration with National Informatics Centre, Assam. The Symposium was attended by Officers of the Government...