Elections
Showing 1 to 5 of total 43 records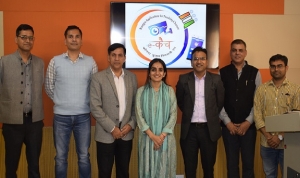 Ajay Singh Chahal, Himachal Pradesh
ajay[dot]chahal[at]nic[dot]in
|
Nov 23, 2022
To digitise the election expenditure monitoring and ensuring that the details with regard to work done by various EEM teams in all assembly constituencies ranging from putting nakkas at various locations, acting on MCC complaints by FST teams, Suo moto inspections, seizures by various teams of EEM,...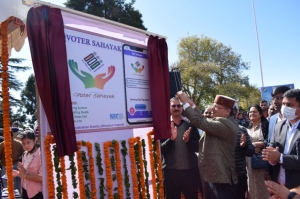 Ajay Singh Chahal, Himachal Pradesh
ajay[dot]chahal[at]nic[dot]in
|
Nov 23, 2022
Before the Assembly Elections of Himachal Pradesh, a voter festival was organized by the District Election Officer, Shimla on October 14, 2022 at the historic Ridge Ground under voter awareness in the state. During this fair, Chief Electoral Officer, Himachal Pradesh, Sh. Maneesh Garg launched the...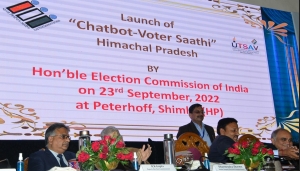 Ajay Singh Chahal, Himachal Pradesh
ajay[dot]chahal[at]nic[dot]in
|
Oct 7, 2022
Hon'ble Election Commission of India, during the Himachal Pradesh visit from 22-Sep-2022 to 24-Sep-2022, launched the Voter Saathi Chatbot on the Chief Electoral Officer, HP website. Sh. Rajiv Kumar, Chief Election Commissioner and Sh. Anup Chandra Pandey, Election Commissioner launched this...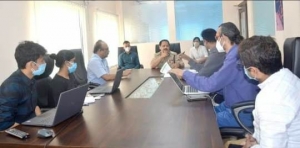 Kavita Barkakoty, Assam
asm-kavita[at]nic[dot]in
|
Mar 26, 2021
Guwahati, March 26, 2021: The Assam Police has become the second State Force in the Country to have automated and randomized its deployment for elections with the commissioning of the NIC-developed online Force Deployment Software for the first phase of the ensuing Legislative Assembly elections in...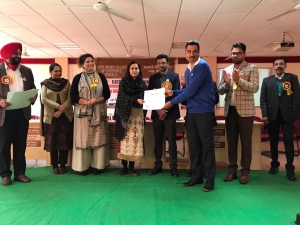 Parminder Kaur, Punjab
parminder[dot]kaur[at]nic[dot]in
|
Jan 31, 2020
Appreciation Certificate received by Sh. Sanjeev Kumar Sharma , DIO NIC Patiala for excellent work done in Lok Sabha Election- 2019 on National Voters Day (NVD) 2020