Elections
Showing 1 to 5 of total 38 records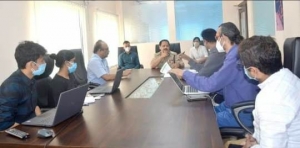 Kavita Barkakoty, Assam
asm-kavita[at]nic[dot]in
|
Mar 26, 2021
Guwahati, March 26, 2021: The Assam Police has become the second State Force in the Country to have automated and randomized its deployment for elections with the commissioning of the NIC-developed online Force Deployment Software for the first phase of the ensuing Legislative Assembly elections in...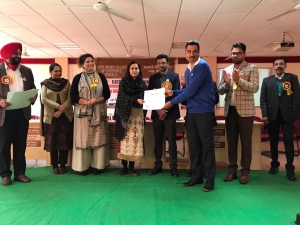 Parminder Kaur, Punjab
parminder[dot]kaur[at]nic[dot]in
|
Jan 31, 2020
Appreciation Certificate received by Sh. Sanjeev Kumar Sharma , DIO NIC Patiala for excellent work done in Lok Sabha Election- 2019 on National Voters Day (NVD) 2020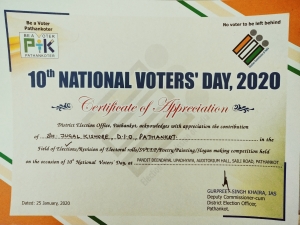 Parminder Kaur, Punjab
parminder[dot]kaur[at]nic[dot]in
|
Jan 28, 2020
Shri Jugal Kishore, DIO Pathankot, Punjab was felicitated by Deputy Commissioner cum District Election Officer Pathankot, Shri Gurpreet Singh Khaiara, IAS on the 10th National Voters' Day 2020. The certificate of Appreciation was given to Shri Jugal Kishore, DIO Pathankot for his...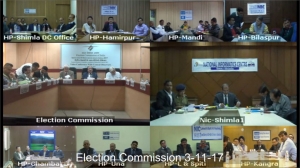 Sandeep Sood, Himachal Pradesh
sood[dot]sandeep[at]nic[dot]in
|
Dec 20, 2017
The process for the conduct of Assembly Elections 2017 in Himachal Pradesh has been completed with the counting of results of 68 Assembly Constituencies on 18th December 2017. The 12 District Centre of NIC HP have actively participated in all the stages of election process starting with the use of...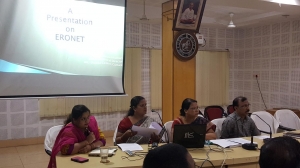 A. K. Hota, Odisha
ak[dot]hota[at]nic[dot]in
|
Oct 27, 2017
A district level training programme on ERONET for all the EROs / AEROs / Supervisors / Data Entry Operators of Cuttack district was held in the Conference Hall, Collectorate, Cuttack on 23rd October, 2017 in 03 batches. 204 numbers of participants from the following Offices have attended the training, ...