Cyber Governance
Showing 1 to 5 of total 278 records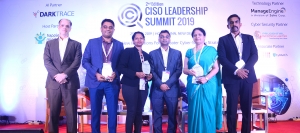 Shashi Kant Pandey, Delhi
sk[dot]pandey[at]nic[dot]in
|
Aug 13, 2019
The second edition of CISO Leadership Summit 2019 was organized by Kamikaze B2B Media at Holiday Inn, New Delhi, on 25th July 2019. Dr. Neeta Verma, Director General, NIC also participated in the event and presented her views during a panel discussion on "Evaluating The New Security, Data Protection...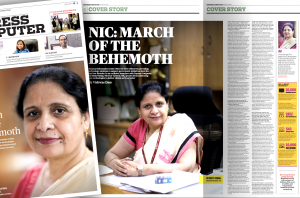 Shashi Kant Pandey, Delhi
sk[dot]pandey[at]nic[dot]in
|
Aug 9, 2019
In an insightful interview with Express Computer, Dr. Neeta Verma, Director General, NIC answers with great panache. Speaking about providing technology solutions to support government initiatives, DG highlighted NIC's engagement in executing some of the key IT projects and establishing...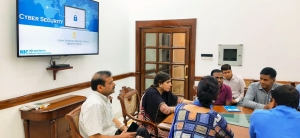 Dr. Shubhag Chand, Delhi
shubhag[at]nic[dot]in
|
Jul 18, 2019
In an endeavor to acquaint its Officials with the increasing cyber threat and the need to preserve sensitive data, two separate workshops on Cyber Security Awareness were organized by NIC Cabinet Secretariat at Rashtrapati Bhawan, New Delhi, on 5th and 12th July 2019. Workshop sessions started...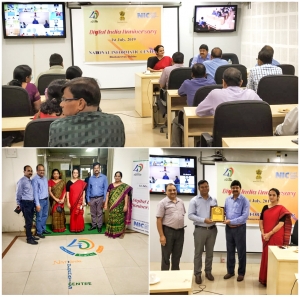 A. K. Hota, Odisha
ak[dot]hota[at]nic[dot]in
|
Jul 4, 2019
Digital India, the flagship programme of the Government of India, was launched by Shri Narendra Modi, Honorable Prime Minister of India, on 2nd July 2015. It has three essential vision areas: Country-wide digital literacy, delivering government services digitally, and development of secure and stable...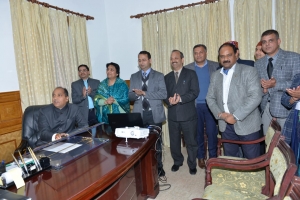 Ajay Singh Chahal, Himachal Pradesh
ajay[dot]chahal[at]nic[dot]in
|
Dec 18, 2018
Sh. Jai Ram Thakur, Hon'ble Chief Minister, Himachal Pradesh launched the redesigned website of HP State Disaster Management Authority on 15th December 2018 at Dharamshala, District Kangra. Sh. B.K. Aggarwal, Chief Secretary, Smt. Manisha Nanda, Additional Chief Secretary Revenue, Sh. D.C. Rana,...