ICT in States
Showing 1 to 5 of total 331 records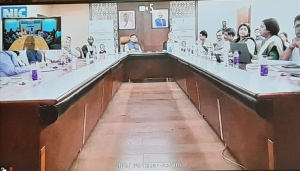 Kavita Barkakoty, Assam
asm-kavita[at]nic[dot]in
|
Aug 24, 2022
Honble Chief Minister of Assam, Dr. Himanta Biswa Sarma, launched the State Public Procurement Portal (SPPP) of Assam on 22nd Aug 2022. The event was attended by senior World Bank officials, senior Assam Government officials, NIC Assam officials and also NIC Chennai officials over VC. ...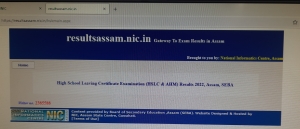 Kavita Barkakoty, Assam
asm-kavita[at]nic[dot]in
|
Jun 29, 2022
NIC Assam State Centre has been supporting the Government of Assam for last 12 years in publishing the High School Leaving Certificate (HSLC & AHM) & Higher Secondary (HS) final Examination results on the website https://resultsassam.nic.in. Examination results conducted by two Boards of Assam...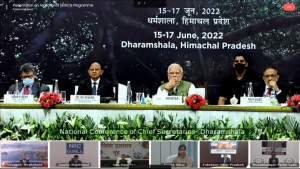 Ajay Singh Chahal, Himachal Pradesh
ajay[dot]chahal[at]nic[dot]in
|
Jun 28, 2022
Hon'ble Prime Minister Sh. Narendra Modi chaired the first National Conference of Chief Secretaries at Dharamshala on 16th June and 17th June 2022 to prepare a common development agenda for higher economic growth, ahead of the Governing Council Meeting of NITI Ayog later in the year. The National...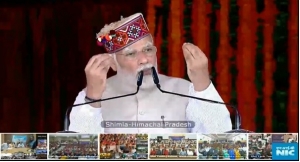 Ajay Singh Chahal, Himachal Pradesh
ajay[dot]chahal[at]nic[dot]in
|
Jun 6, 2022
Sh. Narendra Modi, Hon'ble Prime Minister of India interacted with beneficiaries of various Government Schemes virtually using NIC VC. Hon'ble Prime Minister visited Shimla on 31-May-2022 for the Garib Kalyan Sammelan. He also released more than Rs.21 thousand crores as 11th instalment...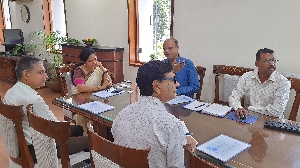 Amit Agarwal, Rajasthan
amit[dot]agarwal[at]nic[dot]in
|
May 18, 2022
The Chief Secretary, Government of Rajasthan Smt. Usha Sharma, IAS reviewed the NIC activities and initiatives in the state in presence of Principal Secretary Finance and Information Technology and Communication(IT&C), Shri Akhil Arora, IAS. ACS Home and Transport, Principal Secretary Revenue,...