Biometric Authentication
Showing 1 to 5 of total 31 records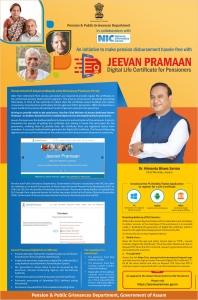 Kavita Barkakoty, Assam
asm-kavita[at]nic[dot]in
|
Nov 26, 2021
Pensioners in Assam having Aadhaar number can now generate Digital Life Certificate through Jeevan Pramaan. NIC, Assam had taken the initiative to on board Government of Assam onto the Jeevan Praman Portal developed by NIC. The matter was taken up with the P & PG Department and Government...
A. K. Hota, Odisha
ak[dot]hota[at]nic[dot]in
|
Sep 25, 2017
"Digital India" programme of Government of India seeks to transform India into a digitally empowered society and knowledge economy. As part of this programme, Deity / NIC / UIDAI have implemented Aadhaar Enabled Biometric Attendance System (AEBAS) in all Central Government offices....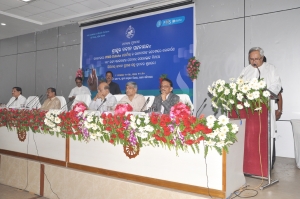 A. K. Hota, Odisha
ak[dot]hota[at]nic[dot]in
|
Nov 17, 2015
Odisha has become third State / UT Government, to implement "Digital Life Certificate (Jeevan Pramaan Certificate)" for State Government Pensioners, who are drawing their ...
Ajay Singh Chahal, Himachal Pradesh
ajay[dot]chahal[at]nic[dot]in
|
Sep 17, 2015
A one day training on Aadhaar Enabled Biometric Attendance System was organised by NIC Himachal Pradesh in the Directorate of Fisheries, at Bilaspur on 11th September 2015 for smooth roll-out of the AEBAS in all the District and Division level offices of the Fisheries Department. About 25...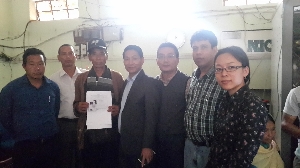 Novotsono, Nagaland
novotsono[dot]natso[at]nic[dot]in
|
Jul 7, 2015
Jeevan Pramaan Camp for the ex-servicemen of Wokha District was held on the 2nd & 3rd July, 2015 at NIC Wokha District Centre, DC Office Complex, Wokha, Nagaland. The camp co-incided with the Digital India Week celebrations at Wokha District, wherein a total of 144 pensioners were issued...