Cyber Governance
Showing 6 to 10 of total 316 records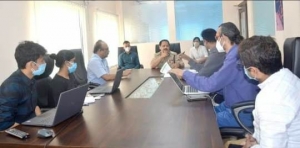 Kavita Barkakoty, Assam
asm-kavita[at]nic[dot]in
|
Mar 26, 2021
Guwahati, March 26, 2021: The Assam Police has become the second State Force in the Country to have automated and randomized its deployment for elections with the commissioning of the NIC-developed online Force Deployment Software for the first phase of the ensuing Legislative Assembly elections in...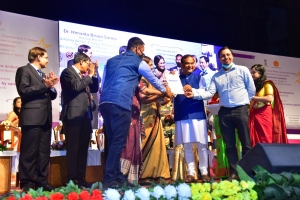 Kavita Barkakoty, Assam
asm-kavita[at]nic[dot]in
|
Mar 6, 2021
In recognition of the work done by NIC Assam in the fight against Covd-19, the Government of Assam presented the certificate of appreciation in a ceremony on 20th February 2021 at Guwahati Medical College Hospital (GMCH) Auditorium. Honourable Minister for Health & Family Welfare, Finance, PWD...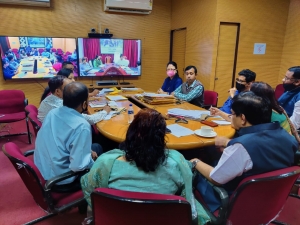 Kavita Barkakoty, Assam
asm-kavita[at]nic[dot]in
|
Mar 2, 2021
For the first time, the Pension & Public Grievances Department, Govt. of Assam, after discussion with NIC, has held a Pension Adalat through Video Conferencing mode on 24th February 2021 from 10.00 A.M. to 4.00 P.M. In the first phase, Nagaon District...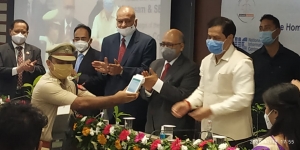 Kavita Barkakoty, Assam
asm-kavita[at]nic[dot]in
|
Nov 13, 2020
Guwahati, November 13, 2020: In a high profile function held in the Assam Administrative Staff College premises yesterday, the Hon'ble Chief Minister of Assam Shri Sarbananda Sonowal launched the NIC-developed eChallan and Virtual Courts online applications for the Assam Police and the Gauhati...
Shashi Kant Pandey, Delhi
sk[dot]pandey[at]nic[dot]in
|
Oct 9, 2020
Dr. Neeta Verma, Director General, NIC highlighted the innovative use of Artificial Intelligence and some of its prominent applications in e-Gov solutions and services during a session on "AI for All – Partnerships for Making AI Accessible & driving Innovation" at the RAISE 2020...