Cyber Governance
Showing 6 to 10 of total 326 records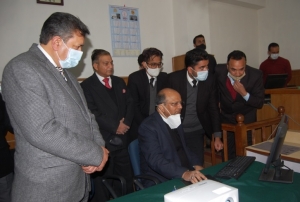 Ajay Singh Chahal, Himachal Pradesh
ajay[dot]chahal[at]nic[dot]in
|
Jan 5, 2022
Justice Mohammad Rafiq, Hon'ble Chief Justice of Himachal Pradesh High Court inaugurated the Virtual Court for Shimla district on 30 December 2021 in an august ceremony in District Courts Complex, Shimla. Mrs Justice Sabina, Mr Justice Tarlok Singh Chauhan, Mr Justice Vivek Singh Thakur, Mr Justice...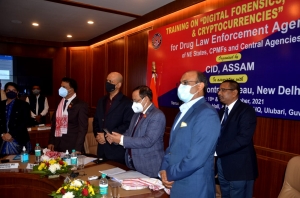 Kavita Barkakoty, Assam
asm-kavita[at]nic[dot]in
|
Dec 27, 2021
10 Dec 2021 Guwahati : Drugs Free Assam Mobile App was launched by Shri Bhaskar Jyoti Mahanta, DGP, Assam Police on 10th December 2021 in presence of Director General - Narcotics Control Bureau. The launch was during the opening ceremony of the 2-day training programme "Digital Forensics,...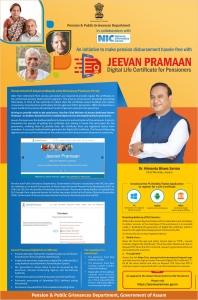 Kavita Barkakoty, Assam
asm-kavita[at]nic[dot]in
|
Nov 26, 2021
Pensioners in Assam having Aadhaar number can now generate Digital Life Certificate through Jeevan Pramaan. NIC, Assam had taken the initiative to on board Government of Assam onto the Jeevan Praman Portal developed by NIC. The matter was taken up with the P & PG Department and Government...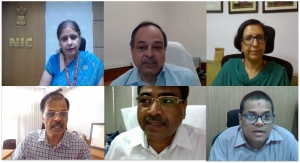 Arvind Dadhichi, Uttaranchal
ak[dot]dadhichi[at]nic[dot]in
|
Jul 23, 2021
The occasion was the valedictory session of a Training of Trainers (ToT) - cum - workshop on "Data Analytics and Data Visualisation" organised by NIC Training Unit (NICTU) at the Lal Bahadur Shastri National Academy of Administration, Mussoorie from 7th-14th, July 2021. The ToT participants...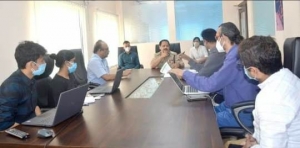 Kavita Barkakoty, Assam
asm-kavita[at]nic[dot]in
|
Mar 26, 2021
Guwahati, March 26, 2021: The Assam Police has become the second State Force in the Country to have automated and randomized its deployment for elections with the commissioning of the NIC-developed online Force Deployment Software for the first phase of the ensuing Legislative Assembly elections in...