Cyber Governance
Showing 16 to 20 of total 303 records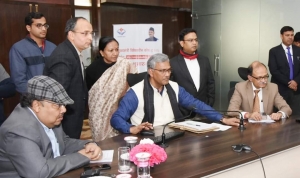 Arvind Dadhichi, Uttaranchal
ak[dot]dadhichi[at]nic[dot]in
|
Jan 31, 2020
Sri Trivendra Singh Rawat, Honourable Chief Minister of Uttarakhand inaugurated eOffice Portal (https://eoffice.uk.gov.in) on 21st January 2020 at Uttarakhand Secretariat in the presence of all IAS officers gathered at state capital Dehradun. During the event by digitally signing electronic file Honourable...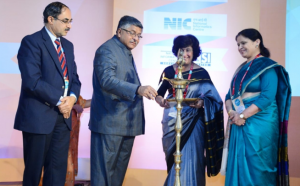 Shashi Kant Pandey, Delhi
sk[dot]pandey[at]nic[dot]in
|
Jan 23, 2020
Spearheading deliberations on the application of ICT for enhanced e-Governance, NIC hosted the second edition of Technology Conclave at Pravasi Bhartiya Kendra, Chanakyapuri, New Delhi from 21st to 22nd January 2020. TechConclave is an annual event organized by the Technical Advisory Group (TAG),...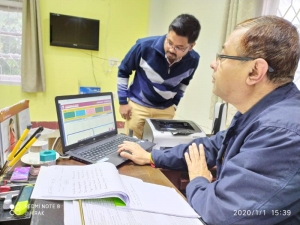 Kavita Barkakoty, Assam
asm-kavita[at]nic[dot]in
|
Jan 3, 2020
Biswanath, Assam, January 01, 2020: The DM Dashboard of the Biswanath district of Assam was launched by the Deputy Commissioner Shri Dhrubajyoti Das, ACS on 1st January 2020 at his office, in the presence of various officers of the District Administration. Coordinating the session Shri Rahul Barua,...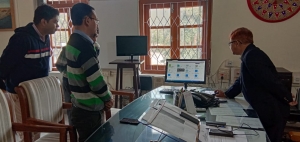 Kavita Barkakoty, Assam
asm-kavita[at]nic[dot]in
|
Jan 1, 2020
The DM DASHBOARD portal of Udalguri district was launched by Sri Prakash Ranjan Gharphalia, Honourable Deputy Commissioner, Udalguri on 01.01.2020 at his office chamber at 1.30 pm. The event was attended by Sri Nirmal Sharma, Assistant Commissioner, and Sri Debasish Borthakur, Assistant Commissioner,...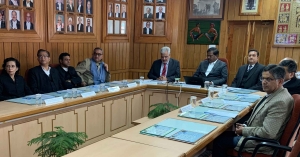 Ajay Singh Chahal, Himachal Pradesh
ajay[dot]chahal[at]nic[dot]in
|
Dec 24, 2019
Hon'ble Mr. Justice L. Narayana Swamy, Chief Justice, High Court of Himachal Pradesh and Patron-in-Chief, HP State Legal Services Authority launched the Mobile App of HP State Legal Service Authority-HPSLSA on 16th December 2019 at Shimla for the benefit of needy litigants. The event was attended...