e-Services
Showing 1 to 5 of total 209 records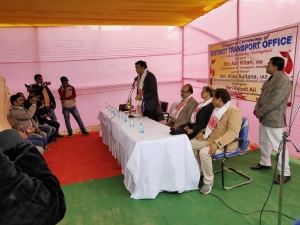 Kavita Barkakoty, Assam
asm-kavita[at]nic[dot]in
|
Jan 6, 2020
South Salmara, Assam, January 04, 2020: A new District Transport Office (DTO) was inaugurated by the the Commissioner Transport Assam, Shri Adil Khan, IAS, on January 04, 2020 in the presence of the Deputy Commissioner, South Salmara, Smt Atika Sultana, IAS, Senior Technical Director, NIC Shri Rubaiyat-ul...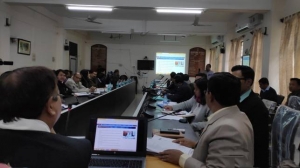 Kavita Barkakoty, Assam
asm-kavita[at]nic[dot]in
|
Dec 31, 2019
The district website of Hojai district, Assam with URL hojai.assam.gov.in and DM Dashboard (ASSAM DARPAN) was inaugurated by Shri Tonmoy Pratim Borgohain, Deputy Commissioner, Hojai on 27.12.2019 in Conference Hall, Deputy Commissioner's Office, Hojai, Assam. The district website was built under...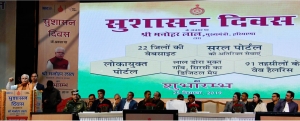 Deepak Sawant, Haryana
sawant[dot]deepak[at]nic[dot]in
|
Dec 27, 2019
On Good Governance day, a state level programme was organized at PGCIL MP Hall Gurugram on 25th December 2019. Hon'ble Chief Minister Haryana Sh. Manohar Lal inaugurated a series of events on this occasion in the presence of Principal Secretary (DITECH) along with various dignitaries like...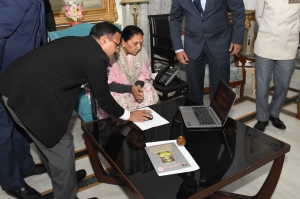 Anshu Rohatgi, Uttar Pradesh
anshu[dot]rohatgi[at]nic[dot]in
|
Dec 12, 2019
Hon'ble Governor, Uttar Pradesh Smt. Anandiben Patel launched the Portal for U.P Sainik Punarwas Nidhi, on 7th December 2019 commemorating the Army Flag Day. The portal provides information on various schemes run by the Nidhi for Ex-Servicemen and their families. It also allows them to apply...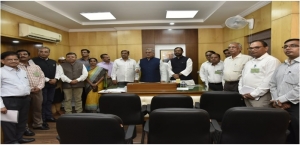 Y.V.Shreenivas Rao, Chattisgarh
yvsrao[at]nic[dot]in
|
Nov 27, 2019
Hon'ble Chief Minister of Chhattisgarh Shri Bhupesh Baghel inaugurated 'CG AWAAS' Single Window System developed by NIC for approval of residential colonies, in Chhattisgarh Legislative Assembly premises on 25th Nov' 2019. Through the 'CG AWAAS' Single...