G2C
Showing 1 to 5 of total 311 records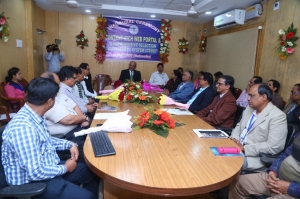 A. K. Hota, Odisha
ak[dot]hota[at]nic[dot]in
|
Mar 3, 2020
A new Odisha Public Service Commission (OPSC) content rich responsive Web portal (www.opsc.gov.in) supporting "Comprehensive Selection Management System (CSMS)" was inaugurated in the Conference Hall of OPSC, Cuttack by the Hon'ble Chairman Brig (Dr.) Laxmi Charan Patnaik. ...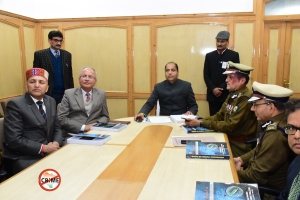 Ajay Singh Chahal, Himachal Pradesh
ajay[dot]chahal[at]nic[dot]in
|
Feb 14, 2020
Sh. Jai Ram Thakur, Hon'ble Chief Minister, Himachal Pradesh launched the Crime Free Himachal, mobile App on 11-February-2020 at Shimla. Sh. Anil Khachi, Chief Secretary, Sh. S.R. Mardi, Director General of Police, Sh. Jagdish Chander, Principal Secretary (IT, PWD, Transport), Sh. S.B. Negi,...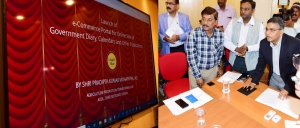 A. K. Hota, Odisha
ak[dot]hota[at]nic[dot]in
|
Jan 6, 2020
Sri Pradipta Kumar Mohapatra, IAS, Agriculture Production Commissioner-cum-Additional Chief Secretary inaugurated (https://ogpress.nic.in/diary) the e-Commerce portal of Govt. Publication under Directorate of Printing, Stationery and Publication, Government of Odisha, in the presence of Sri G....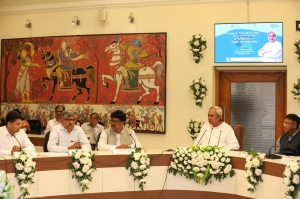 A. K. Hota, Odisha
ak[dot]hota[at]nic[dot]in
|
Jan 6, 2020
Shri Naveen Patnaik, Hon'ble Chief Minister, Odisha launched eDistrict (https://edistrict.odisha.gov.in) portal developed using ServicePlus Framework and e-Pauti Mobile App on 28th December 2019 in the presence of Shri Sudam Marandi, Hon'ble Minister Revenue & Disaster Management....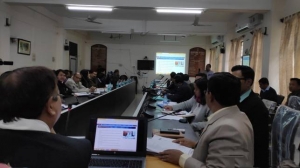 Kavita Barkakoty, Assam
asm-kavita[at]nic[dot]in
|
Dec 31, 2019
The district website of Hojai district, Assam with URL hojai.assam.gov.in and DM Dashboard (ASSAM DARPAN) was inaugurated by Shri Tonmoy Pratim Borgohain, Deputy Commissioner, Hojai on 27.12.2019 in Conference Hall, Deputy Commissioner's Office, Hojai, Assam. The district website was built under...