Launch
Showing 1 to 5 of total 251 records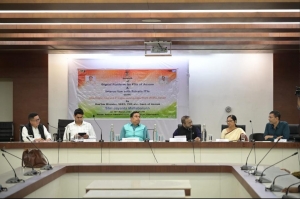 Kavita Barkakoty, Assam
asm-kavita[at]nic[dot]in
|
Mar 20, 2023
Guwahati, March 18, 2023: The Affiliation and Physical Verification module of the Digital ITI Application which envisages computerization of all process of the Industrial Training Institutes of Assam was launched today by the Assam Skill, Employment and Entrepreneurship minister...

Parminder Kaur, Punjab
parminder[dot]kaur[at]nic[dot]in
|
Dec 16, 2022
S. Harpal Singh Cheema, Hon'ble Finance, Planning and Excise & Taxation Minister Punjab launched three software namely ePension (Pension Management System) under Integrated Human Resource Management System (iHRMS), Audit Management System and eVoucher under Integrated Finance...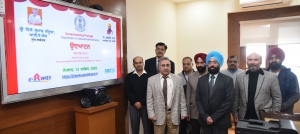 Parminder Kaur, Punjab
parminder[dot]kaur[at]nic[dot]in
|
Dec 16, 2022
Punjab Chief Secretary Sh. Vijay Kumar Janjua, IAS launched the portal for online allotment of Punjab government houses located in Chandigarh on Monday dated 12/12/2022. eAwas Housing Allotment & Management System portal has been customised & developed by NIC Punjab. Chief Secretary...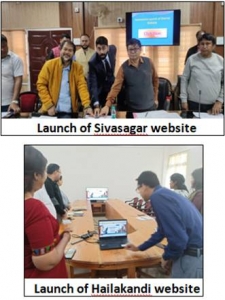 Kavita Barkakoty, Assam
asm-kavita[at]nic[dot]in
|
Dec 13, 2022
December 5, 2022: Shri Nisarg Hivare, IAS Deputy Commissioner and Dr. Suchitra Pyarelal, DDG & SIO NIC Assam, jointly launched the new district website, https://hailakandi.assam.gov.in, designed on the e-Prastuti SWF 2.0 platform. NIC along with the State Government of Assam has initiated...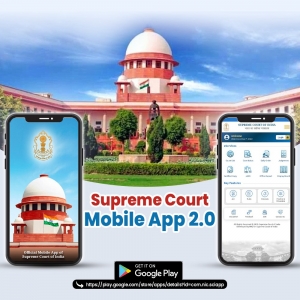 Hemendra Kumar Saini, Delhi
hemendra[dot]saini[at]nic[dot]in
|
Dec 7, 2022
The Hon'ble Supreme Court of India has released version 2.0 of its Android mobile application, which will provide useful information on pending and decided cases. It will also provide personalised Dashboards with Cause Lists, Case Status, Daily Orders, Judgments, Latest Updates, Office Reports,...