Launch
Showing 1 to 5 of total 170 records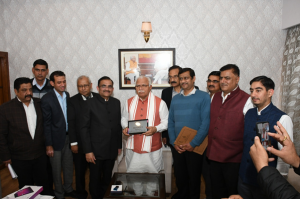 Deepak Sawant, Haryana
sawant[dot]deepak[at]nic[dot]in
|
Mar 9, 2020
The Haryana State Annual Budget 2020-2021 was presented in Haryana Vidhan Sabha on 28/02/2020 by the Hon'ble Chief Minister Haryana who is also Finance Minister and holds the charge of Finance Department. The budget was presented through Tab and It was a first paperless Budget in India....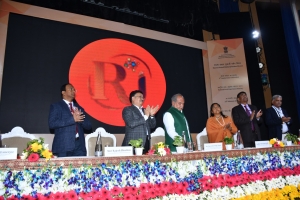 Kavita Barkakoty, Assam
asm-kavita[at]nic[dot]in
|
Mar 2, 2020
Launch of GeoRurban Mobile App on 24th February 2020 by Hon'ble Union Minister for Rural Development Shri Narendra Singh Tomar and Minister of State Sadhvi Niranjan Jyoti at International Ambedkar Centre, Janpath, New Delhi. On 24th February, 2020, celebrating the successful...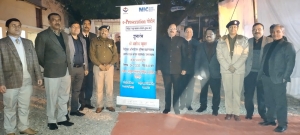 Arvind Dadhichi, Uttaranchal
ak[dot]dadhichi[at]nic[dot]in
|
Feb 25, 2020
eProsecution, a pillar of ICJS Portal for Uttarakhand State was launched for Pilot District of Dehradun by Shri Ashok Kumar, D.G. Police (Law and Order), GoUK, Shri Prashant Joshi, District Judge Dehradun and Shri S.K. Sharma, Sr. Technical Director at Prosecution Office, Dehradun. During the...

Deepak Sawant, Haryana
sawant[dot]deepak[at]nic[dot]in
|
Jan 31, 2020
Haryana Labour and Employment Minister, Mr. Anoop Dhanak launched the web-portal of Employment Department i.e 'https://hrex.gov.in' on 07/01/2020 under the Government to Citizen (G2C) campaign to facilitate the easy online registration of job aspirants. This portal is developed by NIC...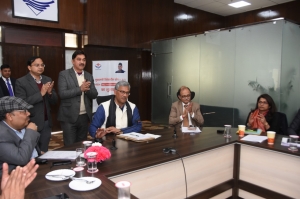 Arvind Dadhichi, Uttaranchal
ak[dot]dadhichi[at]nic[dot]in
|
Jan 29, 2020
Chief Minister Vivekadhin Kosh Portal http://cmvivekadhin.uk.gov.in was inaugurated by Shri Trivendra Singh Rawat, Honorable Chief Minister of Uttarakhand on 21st January 2020 at Chief Minister Secretariat, Dehradun. During the occasion Additional Secretary to Honourable Chief Minister...