Launch
Showing 1 to 5 of total 243 records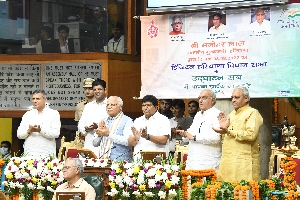 Deepak Sawant, Haryana
sawant[dot]deepak[at]nic[dot]in
|
Aug 9, 2022
Hon'ble Chief Minister Haryana, Shri Manohar Lal launched National e-Vidhan Application (NeVA) at the start of the monsoon session of Haryana Legislative Assembly on 08/08/2022. With the launch of the NeVA application, the Hon'ble members to use iPads instead of reading the session's...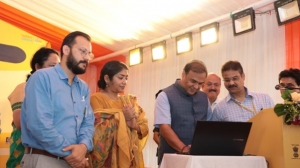 Kavita Barkakoty, Assam
asm-kavita[at]nic[dot]in
|
Jul 30, 2022
Guwahati, July 29, 2022: In a state-level function organized today by the District Administration, of Kamrup (M), Hon'ble Chief Minister of Assam Dr Himanta Biswa Sarma inaugurated 27 Kritagyata Pension Seva Kendras (PSKs) and dedicated them to the citizens of Assam. He appreciated the...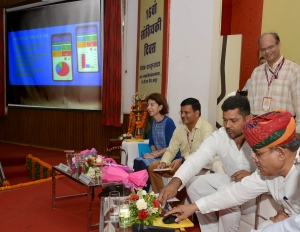 Amit Agarwal, Rajasthan
amit[dot]agarwal[at]nic[dot]in
|
Jun 30, 2022
On the occasion of 16th National Statistics Day state level celebration at Jaipur, Hon'ble Minister Statistics, Rajasthan, Shri Govind Ram Meghwal and Hon'ble Minister of State Statistics, Rajasthan, Shri Ashok Chandna launched two new services developed by NIC Rajasthan. 1. Facility...
Kavita Barkakoty, Assam
asm-kavita[at]nic[dot]in
|
May 13, 2022
Guwahati, May 13, 2022 : The CM-TRANS (CM-Transport Randomized Allocation Networked System) was launched today by the Assam CM on the banks of the Mighty Brahmaputra. CM-TRANS is a revolutionary online work allocation system which will usher in uniform work distribution among the transport offices,...
Y. V. Shreenivas Rao, Chattisgarh
yvsrao[at]nic[dot]in
|
May 10, 2022
Ms. Anusuiya Uikey, Hon'ble Governor, Chhattisgarh released the annual book of NIC Chhattisgarh – 'The Digital Pathway - Enabling eGovernance Platforms' on 18th April 2022 in a special programme organised at Raj Bhawan. Delivering welcome address Dr. Ashok Kumar Hota,...