e-Tender
Showing 1 to 5 of total 31 records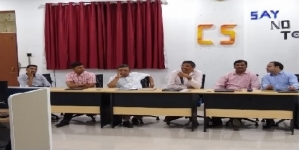 Y.V.Shreenivas Rao, Chattisgarh
yvsrao[at]nic[dot]in
|
Jul 10, 2018
Two days training programme on Central Public Procurement Portal was organized on 25.06.2018 & 26.06.2018 at IIT Bhilai for participants from IIT Goa, IIT Tirupati, IIT Dharwad and IIT Jammu. The session was inaugurated by Prof. Rajat Moona, Director, IIT Bhilai and Shri Dilip Kumar Debnath, SIO,...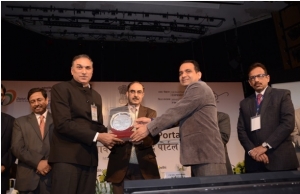 Vivek Verma, Chandigarh
vivek[dot]verma[at]nic[dot]in
|
Jan 16, 2018
Chandigarh Administration has been selected and awarded as One of the Best Performers based on electronic tendering carried out in the year April 2016 - Mar 2017 under the Special Category amongst various States, UTs , Central Ministries and PSUs across the country. The award was received by Mr Harish...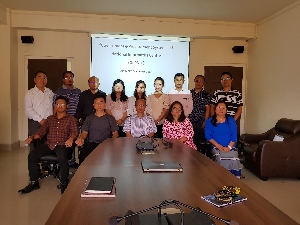 Lalhmachhuani, Mizoram
chhuani[at]nic[dot]in
|
Sep 25, 2017
On the 21st and 22nd of September, 2017, NIC Mizoram conducted two-day training program for officers of the Irrigation and Water Resources Department (IWRD), Government of Mizoram. The training sessions included presentations on the Overall GePNIC features, requirements and advantages...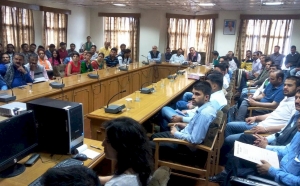 Ajay Singh Chahal, Himachal Pradesh
ajay[dot]chahal[at]nic[dot]in
|
May 13, 2017
A one day workshop on Works MIS software of the Himachal Pradesh Irrigation and Public Health Department officers and officials was held at Shimla on 3rd May 2017. The objective of the workshop was to sensitize and create awareness among the Departmental officials towards complete paper-less...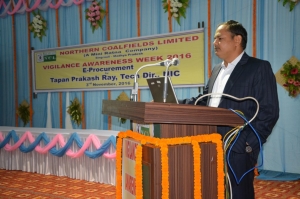 A. K. Hota, Odisha
ak[dot]hota[at]nic[dot]in
|
Nov 29, 2016
On the occasion of Vigilance Awareness week, Northern Coalfields Limited, a Mini Ratna central PSU under the Coal India Limited had requested NIC to deliver a lecture on e-Procurement. Shri Tapan Prakash Ray, Technical Director, NIC Odisha and a member of e-procurement team delivered the talk on the...