e-Tender
Showing 31 to 33 of total 33 records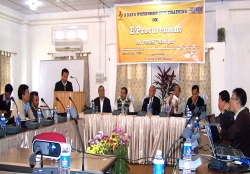 M.BUDDHIMALA MOIRANGTHEM
|
January 2011
Procurement delays, unfair bidding practices, opaqueness in government processes, etc. have become things of the past with the deployment of Government e-Procurement System of NIC (GePNIC) in Manipur. The system provides transparency in the tendering process, reduces time for procurement,...
Sh. Pradipta Kumar Mohapatra
|
October 2009
An Exclusive Interview with Sh. Pradipta Kumar Mohapatra, IAS, IT Secretary, Govt. of Orissa on successful completion of one year of Implementation of NIC-GeP in Orissa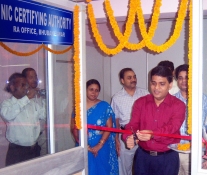 SK Panda, A.K Hota
|
January 2009
Orissa has been the leading state in India to implement NIC-GeP -electronic procurement system by leveraging the Information Technology tools & the best practices. The success story in government sector has inspired the Corporations / Government undertakings like IDCO, IPICOL, Gridco, and OMC...