e-Tender
Showing 31 to 34 of total 34 records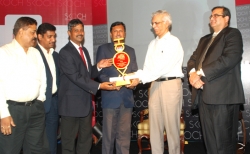 K. SRINIVASA RAGHAVAN, M. MANIVANNAN
|
April 2011
Procurement is the complete process of acquisition of goods, works or services at the best possible total cost, in the right quality and quantity, at the right time, in the right place and from the right source for the direct benefit or use of Corporations, Individuals, or Governments. In...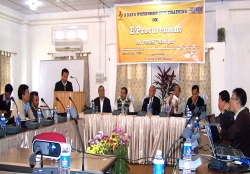 M.BUDDHIMALA MOIRANGTHEM
|
January 2011
Procurement delays, unfair bidding practices, opaqueness in government processes, etc. have become things of the past with the deployment of Government e-Procurement System of NIC (GePNIC) in Manipur. The system provides transparency in the tendering process, reduces time for procurement,...
Sh. Pradipta Kumar Mohapatra
|
October 2009
An Exclusive Interview with Sh. Pradipta Kumar Mohapatra, IAS, IT Secretary, Govt. of Orissa on successful completion of one year of Implementation of NIC-GeP in Orissa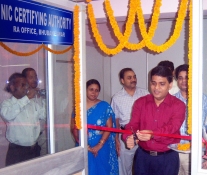 SK Panda, A.K Hota
|
January 2009
Orissa has been the leading state in India to implement NIC-GeP -electronic procurement system by leveraging the Information Technology tools & the best practices. The success story in government sector has inspired the Corporations / Government undertakings like IDCO, IPICOL, Gridco, and OMC...