e-Tender
Showing 6 to 10 of total 34 records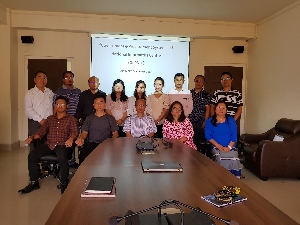 Lalhmachhuani, Mizoram
chhuani[at]nic[dot]in
|
Sep 25, 2017
On the 21st and 22nd of September, 2017, NIC Mizoram conducted two-day training program for officers of the Irrigation and Water Resources Department (IWRD), Government of Mizoram. The training sessions included presentations on the Overall GePNIC features, requirements and advantages...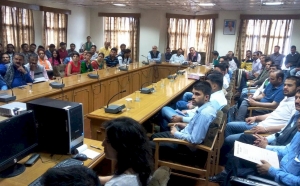 Ajay Singh Chahal, Himachal Pradesh
ajay[dot]chahal[at]nic[dot]in
|
May 13, 2017
A one day workshop on Works MIS software of the Himachal Pradesh Irrigation and Public Health Department officers and officials was held at Shimla on 3rd May 2017. The objective of the workshop was to sensitize and create awareness among the Departmental officials towards complete paper-less...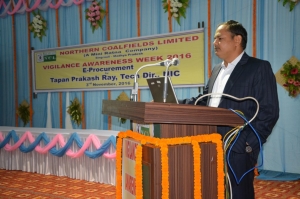 A. K. Hota, Odisha
ak[dot]hota[at]nic[dot]in
|
Nov 29, 2016
On the occasion of Vigilance Awareness week, Northern Coalfields Limited, a Mini Ratna central PSU under the Coal India Limited had requested NIC to deliver a lecture on e-Procurement. Shri Tapan Prakash Ray, Technical Director, NIC Odisha and a member of e-procurement team delivered the talk on the...
Novotsono, Nagaland
novotsono[dot]natso[at]nic[dot]in
|
May 15, 2015
eProcurement Awareness Training Report- Nagaland As part of the Nagaland State eProcurement & Tendering Cell, Government of Nagaland, State Nodal Officer of Nagaland for eProcurement Circular No.NSePC/GEN-1/2014-15 Dated the 26th February 2015 and requests from the Office of the...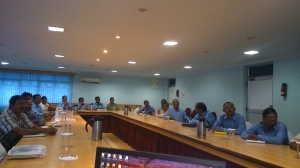 A. K. Hota, Odisha
ak[dot]hota[at]nic[dot]in
|
Oct 18, 2014
National Aluminium Company Ltd, a Maharatna Company of Government of India, is the largest integrated aluminium complex of Asia, which specializes in bauxite mining, alumina refining, aluminium smelting and casting. NALCO has its mines and refinery complex at Damanjodi, smelter and captive power plant...