e-court
Showing 16 to 20 of total 32 records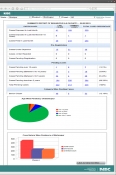 SAGOLSEM RAMESH SINGH
|
July 2015
Under the e-Courts project, all the 32 courts of Manipur located at 13 different courts complexes have started using the Case Information System (CIS) software to record the daily court proceedings. The National Judicial Data Grid (NJDG) is a part of the ongoing e-Courts Integrated Mission...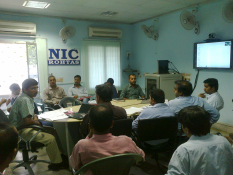 Sasaram, the administrative headquarters of the district Rohtas (Bihar) - a place of historical importance, is surrounded by Bhojpur and Buxar district in the North, by Palamu and Garwah in the South, Aurangabad and a part of Gaya in the East and by Kaimur district in the West. Famous for the Tomb...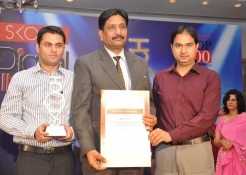 AJAY SINGH CHAHAL
|
April 2013
Proclaimed by ancient Indian texts as Devbhumi - Land of the Gods- the beautiful, far-flung Himachal Pradesh has an almost palpable presence of divinity and is famous for its abundant natural beauty. Himachal Pradesh has a rich culture which is very much apparent in the day to day lives...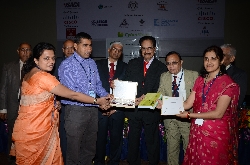 MADHU MISHRA, VIBHA KURELAY
|
April 2013
National Informatics Centre, Jabalpur has been spearheading in promoting e-Governance culture in the district administration and other offices. NIC is providing multifaceted Information Communication Technology based initiatives for betterment of services delivery to the citizens living in...
JAYANTHI S
|
January 2013
Bridging the gap between the haves and the havenots has been the focus of the Government of Karnataka. The aspiration is being fulfilled by continuously providing more and better services to the citizens. The rural citizens are empowered by taking ICT to their doorsteps thus enabling them...