e-court
Showing 21 to 25 of total 34 records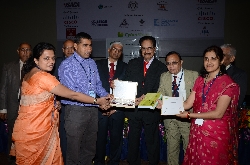 MADHU MISHRA, VIBHA KURELAY
|
April 2013
National Informatics Centre, Jabalpur has been spearheading in promoting e-Governance culture in the district administration and other offices. NIC is providing multifaceted Information Communication Technology based initiatives for betterment of services delivery to the citizens living in...
JAYANTHI S
|
January 2013
Bridging the gap between the haves and the havenots has been the focus of the Government of Karnataka. The aspiration is being fulfilled by continuously providing more and better services to the citizens. The rural citizens are empowered by taking ICT to their doorsteps thus enabling them...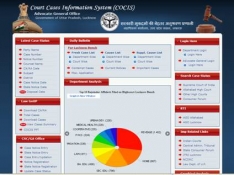 SANJEEV GAHLAUT, ANSHU ROHATGI & RAJESH KR. TRIPATHI
|
July 2012
"Justice delayed is justice denied" is one of the most frequently used statement in terms of legal systems across the country. People are a mute witness to the court processes, often spending their lifetime savings in unending cases. Pendency is an ever pervading dilemma mutant in the legal...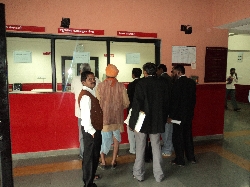 KIRAN SHAH
|
October 2011
With the goal of timely yet qualitative justice to the citizens at grass root level, in 2005, the Supreme Court of India decided to bring all the courts into the National data grid. With a vision of technological advancement in the administration of Justice Delivery System and uniformity in procedure...
DEEPAK JOHRI, PRITE JOSHI
|
April 2011
Named after the legendry freedom fighter Shaheed Udham Singh, the district Udham Singh Nagar is also known as the 'Gateway to Kumaon hills'. It is famous for the world renowned Pantnagar University, which is one of the leading landmarks of learning in the fields of agriculture and technology....