e-court
Showing 1 to 5 of total 37 records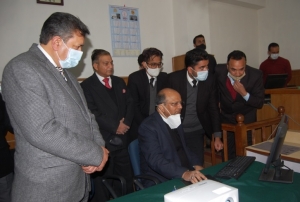 Ajay Singh Chahal, Himachal Pradesh
ajay[dot]chahal[at]nic[dot]in
|
Jan 5, 2022
Justice Mohammad Rafiq, Hon'ble Chief Justice of Himachal Pradesh High Court inaugurated the Virtual Court for Shimla district on 30 December 2021 in an august ceremony in District Courts Complex, Shimla. Mrs Justice Sabina, Mr Justice Tarlok Singh Chauhan, Mr Justice Vivek Singh Thakur, Mr Justice...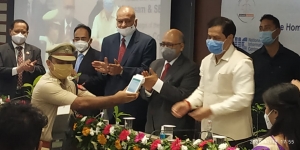 Kavita Barkakoty, Assam
asm-kavita[at]nic[dot]in
|
Nov 13, 2020
Guwahati, November 13, 2020: In a high profile function held in the Assam Administrative Staff College premises yesterday, the Hon'ble Chief Minister of Assam Shri Sarbananda Sonowal launched the NIC-developed eChallan and Virtual Courts online applications for the Assam Police and the Gauhati...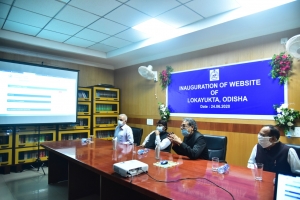 A. K. Hota, Odisha
ak[dot]hota[at]nic[dot]in
|
Jul 17, 2020
Hon'ble Shri Justice Ajit Singh, Chairperson, Lokayukta, Odisha inaugurated the website of Lokayukta, Odisha https://lokayukta.odisha.gov.in/ on 24.06.2020 in the presence of Hon'ble Shri Justice B K Nayak, Member, Dr Debabrata Swain, Member and Dr R P Sharma, Member. Inaugurating...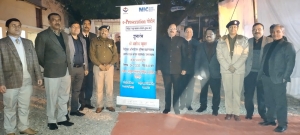 Arvind Dadhichi, Uttaranchal
ak[dot]dadhichi[at]nic[dot]in
|
Feb 25, 2020
eProsecution, a pillar of ICJS Portal for Uttarakhand State was launched for Pilot District of Dehradun by Shri Ashok Kumar, D.G. Police (Law and Order), GoUK, Shri Prashant Joshi, District Judge Dehradun and Shri S.K. Sharma, Sr. Technical Director at Prosecution Office, Dehradun. During the...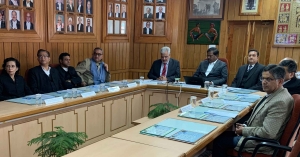 Ajay Singh Chahal, Himachal Pradesh
ajay[dot]chahal[at]nic[dot]in
|
Dec 24, 2019
Hon'ble Mr. Justice L. Narayana Swamy, Chief Justice, High Court of Himachal Pradesh and Patron-in-Chief, HP State Legal Services Authority launched the Mobile App of HP State Legal Service Authority-HPSLSA on 16th December 2019 at Shimla for the benefit of needy litigants. The event was attended...