Website of District Court, Cuttack (Odisha) launched
A. K. Hota, Odisha
ak[dot]hota[at]nic[dot]in
|
Jan 22, 2013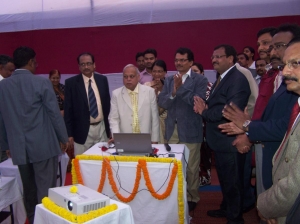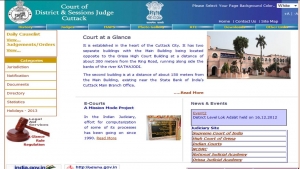 The website of District Court, Cuttack (http://districtcourtcuttack.nic.in) was inaugurated by Hon'ble Chief Justice (acting) of Odisha High Court Shri  Pradip Kumar Mohanty on 19th January 2013 at the premises of District Court, Cuttack. The inauguration ceremony was presided by Shri Satrughana Pujari, District Judge of Cuttack.
The website is developed by NIC, Cuttack District Unit, DIO Smt Mamata Khamari and DIA Smt Itishree Nanda with guidance from the Portal Group,NIC Odisha State  Centre and advise from Shri S. K. Panda, DDG and SIO. The website contains various information about the District Court, history, directory, and judgments of different courts, notifications, maps and details about judges.
Other  those who were present on the occasion were Hon'ble Justice  Shri M. M. Das, Sri Indrajeet Mohanty, Smt Sanju Panda, Shri Biswanath Mohapatra, Shri B. K. Nayak, Shri Raghubir Das and  other Judicial Officers, Shri  Arabinda Padhi, IAS, RDC(CD), Cuttack. The inauguration ceremony was attended by  DR R. N. Behera, Sr. Technical Director, NIC, Bhubaneswar and Shri Sambit Panda, PSA. Dr. Behera  explained about the various functionality of  the website.
This web site is first of the District Judicial Court level website. Registrar District Judge Court Shri P. K. Dash coordinated various activities of the function.