e-court
Showing 26 to 30 of total 34 records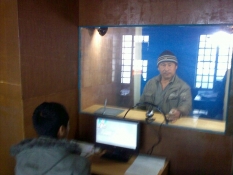 ANAND YANREMBAM, N JOYCHAND SINGH
|
April 2011
Among the six districts of the Nagaland state, Zunheboto is situated in the middle bounded by Mokokchung in the East and Wokha district in the West. Tizu, Doyang and Tsutha - the three important rivers of the district are source for hydel power generation and terrace cultivation.High hills...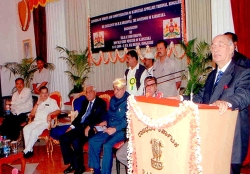 JAYANTHI S
|
January 2011
Bridging the gap between the haves and the havenots has been the focus of the Government of Karnataka. The aspiration is being fulfilled by continuously providing more and better services to the citizens. The rural citizens are empowered by taking ICT to their doorsteps thus enabling them...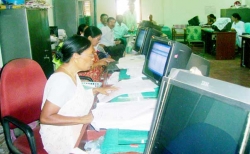 Kh.Rajen Singh, N. Buddhimala Devi
|
July 2010
Manipur is a state in NE India which is surrounded by hills on all the sides and decorated by innumerable beautiful flora and attractive fauna. It is made more enchanting with its unique natural setting, comprising of eye-catching waterfalls, lakes, streams and evergreen forests. Although a tiny state,...
Veena P Oak, Vaijayanti Vaidya, Suresh Meti
|
October 2009
Judgments passed in the High Court of Karnataka are a rich source of information for many stakeholders. There was a strong need for making this treasure accessible freely and effortlessly. This is the first initiative in India to use open source tools for handling electronic judgments.
Timothy Dkhar
|
July 2009
Meghalaya - Blessed with abundant rainfall, sunshine, virgin forests, high plateaus, tumbling waterfalls, crystal clear rivers, meandering streams - the state, carved from the erstwhile state of Assam - bounds it on the North and East while the South and West is covered by Bangladesh.