Governance
Showing 21 to 25 of total 216 records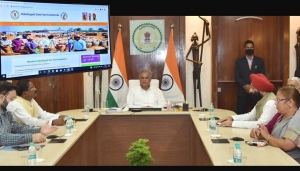 Y. V. Shreenivas Rao, Chattisgarh
yvsrao[at]nic[dot]in
|
Nov 23, 2020
Honorable Chief Minister of Chhattisgarh Shri Bhupesh Baghel inaugurated the website of Chhattisgarh State Food Commission developed by NIC Chhattisgarh on 18th November 2020. In his address on the occasion he said that the schemes related to food and nutritional security will be...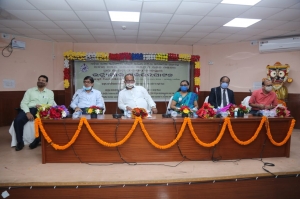 A. K. Hota, Odisha
ak[dot]hota[at]nic[dot]in
|
Sep 2, 2020
Shri Jyoti Prakash Panigrahi, Hon'ble Minister, Odia Language Literature & Culture Department, Odisha has launched reservation of mandaps developed using ServicePlus Framework on 4th August 2020 in the presence of Principal Secretary Shri Manoranjan Panigrahi and other senior official...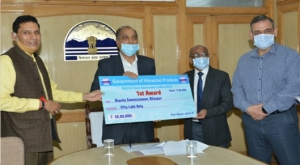 Ajay Singh Chahal, Himachal Pradesh
ajay[dot]chahal[at]nic[dot]in
|
Aug 18, 2020
Sh Jai Ram Thakur, Hon'ble Chief Minister, Himachal Pradesh distributed the Good Governance Awards to top three Districts of State on 13th August, 2020 through NIC Video Conferencing. Sh. Prabodh Saxena, Principal Secretary Finance, Planning, Sh. Sanjay Kundu, Director General of Police,...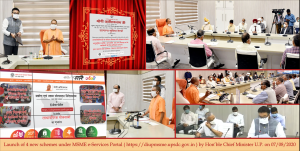 Anshu Rohatgi, Uttar Pradesh
anshu[dot]rohatgi[at]nic[dot]in
|
Aug 18, 2020
To promote the national self-reliance and to become vocal about local, Hon'ble Chief Minister Yogi Aditya Nath has launched the online version of 4 more schemes viz. ODOP (Marketing Development Scheme), ODOP (toolkit & training) for SC/ST & OBC persons and Hastshilpi Skill development...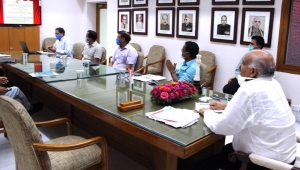 Vivek Verma, Chandigarh
vivek[dot]verma[at]nic[dot]in
|
Jul 24, 2020
Hon'ble Punjab Governor and UT Administrator Sh. V.P. Singh Badnore on 6th July 2020 launched "Recruitment Rules and Vacancy Management System" developed by NIC for Personnel Department of Administration, at Raj Bhawan, in the presence of senior U.T. officers. Secretary...