Governance
Showing 16 to 20 of total 195 records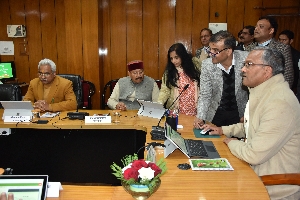 Arvind Dadhichi, Uttaranchal
ak[dot]dadhichi[at]nic[dot]in
|
Jan 31, 2020
e-Mantrimandal (e-Cabinet) portal was inaugurated by Sri Trivendra Singh Rawat Honorable Chief Minister of Uttarakhand in the presence of his cabinet collogues, during first paperless cabinet meeting of Uttarakhand state, held on 08th January 2020 using e-Mantrimandal Software at Uttarakhand...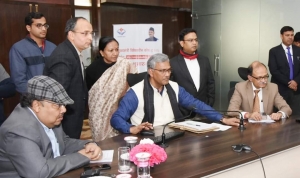 Arvind Dadhichi, Uttaranchal
ak[dot]dadhichi[at]nic[dot]in
|
Jan 31, 2020
Sri Trivendra Singh Rawat, Honourable Chief Minister of Uttarakhand inaugurated eOffice Portal (https://eoffice.uk.gov.in) on 21st January 2020 at Uttarakhand Secretariat in the presence of all IAS officers gathered at state capital Dehradun. During the event by digitally signing electronic file Honourable...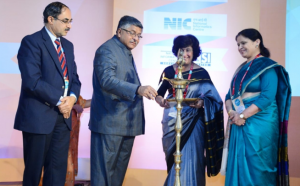 Shashi Kant Pandey, Delhi
sk[dot]pandey[at]nic[dot]in
|
Jan 23, 2020
Spearheading deliberations on the application of ICT for enhanced e-Governance, NIC hosted the second edition of Technology Conclave at Pravasi Bhartiya Kendra, Chanakyapuri, New Delhi from 21st to 22nd January 2020. TechConclave is an annual event organized by the Technical Advisory Group (TAG),...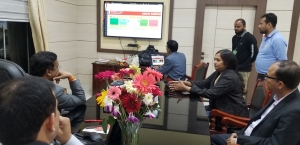 Kavita Barkakoty, Assam
asm-kavita[at]nic[dot]in
|
Jan 20, 2020
NIC Assam team met Sri Kumar Sanjay Krishna who had taken over as the new Chief Secretary of Assam. The team, led by Smt. Suchitra Pyarelal SIO NIC Assam, greeted the new CS and gave an overview of the important initiatives. The Chief Secretary was keen to implement the CS Dashboard and...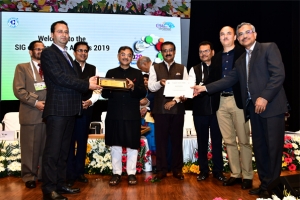 Ajay Singh Chahal, Himachal Pradesh
ajay[dot]chahal[at]nic[dot]in
|
Jan 19, 2020
Two ICT Projects of NIC Himachal Pradesh have won the prestigious Computer Society of India-Special Interest Group-eGovernance Awards 2019. The Him Pragati project for the Chief Minister Office has been awarded the Award of Excellence and the Cooperation MIS Project has won the Award of Recognition....