Education
Showing 1 to 5 of total 58 records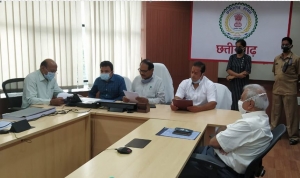 Y. V. Shreenivas Rao, Chattisgarh
yvsrao[at]nic[dot]in
|
Jul 31, 2021
Hon'ble Education Minister Dr. Premsai Singh Tekam, Govt. of Chhattisgarh clicked and publish the 12th Board examination results on 25th July 2021, in the presence of other dignitaries. The technical support was provided by NIC. Within 5 hours the server has ...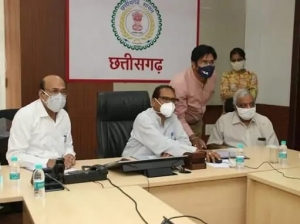 Y. V. Shreenivas Rao, Chattisgarh
yvsrao[at]nic[dot]in
|
May 20, 2021
The Chhattisgarh School Education Minister, Dr.Premsai Singh Tekam released the Secondary Education (CGBSE) High School Main Examination 2021 results through video conference on Wednesday, 19th May at 11 am in the presence of Dr. Alok Shuka, IAS, Chairman, Chhattisgarh Board of Secondary...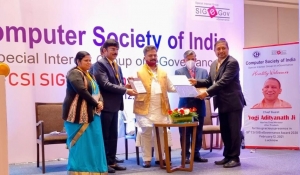 Y. V. Shreenivas Rao, Chattisgarh
yvsrao[at]nic[dot]in
|
Feb 19, 2021
Padhai Tunhar Duar developed by NIC, Chhattisgarhto continue education during COVID pandemichas received 'CSI SIG eGovAwards 2020 under the category 'StateGovernment Entity'. Mr. Jitendra KumarShukla, IAS, DPI & MD, Samagra Shiksha,Dr. M. Sudheesh, Assistant Director,Samagra...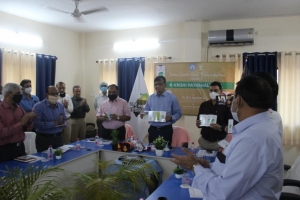 Y. V. Shreenivas Rao, Chattisgarh
yvsrao[at]nic[dot]in
|
Nov 11, 2020
In a simple yet glittering online ceremony on 9th November 2020, the android based Student mobile App e-KrishiPathshala has been inaugurated at Indira Gandhi KrishiVishwavidyalay (IGKV), Raipur by the Chief Guest Dr. R.C.Agrawal, Deputy Director General (Agril. Education) ICAR, New Delhi by running...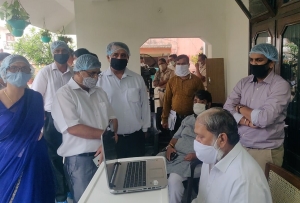 Deepak Sawant, Haryana
sawant[dot]deepak[at]nic[dot]in
|
Aug 18, 2020
Department of Technical Education, Haryana have started the process of online admissions for the students for AICTE approved technical courses in all Govt./ Govt. aided/ Self-financing institutions in Haryana for session 2020-21. Shri Anil Vij, Hon'ble Technical Education Minister of Haryana...