Governance
Showing 11 to 15 of total 182 records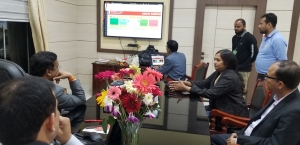 Kavita Barkakoty, Assam
asm-kavita[at]nic[dot]in
|
Jan 20, 2020
NIC Assam team met Sri Kumar Sanjay Krishna who had taken over as the new Chief Secretary of Assam. The team, led by Smt. Suchitra Pyarelal SIO NIC Assam, greeted the new CS and gave an overview of the important initiatives. The Chief Secretary was keen to implement the CS Dashboard and...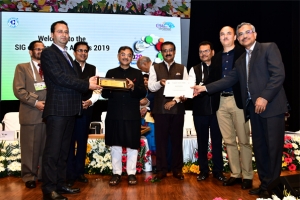 Ajay Singh Chahal, Himachal Pradesh
ajay[dot]chahal[at]nic[dot]in
|
Jan 19, 2020
Two ICT Projects of NIC Himachal Pradesh have won the prestigious Computer Society of India-Special Interest Group-eGovernance Awards 2019. The Him Pragati project for the Chief Minister Office has been awarded the Award of Excellence and the Cooperation MIS Project has won the Award of Recognition....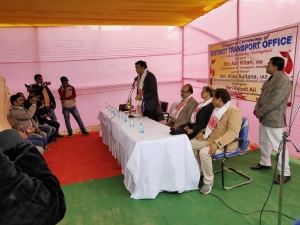 Kavita Barkakoty, Assam
asm-kavita[at]nic[dot]in
|
Jan 6, 2020
South Salmara, Assam, January 04, 2020: A new District Transport Office (DTO) was inaugurated by the the Commissioner Transport Assam, Shri Adil Khan, IAS, on January 04, 2020 in the presence of the Deputy Commissioner, South Salmara, Smt Atika Sultana, IAS, Senior Technical Director, NIC Shri Rubaiyat-ul...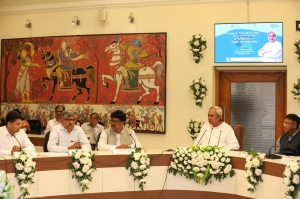 A. K. Hota, Odisha
ak[dot]hota[at]nic[dot]in
|
Jan 6, 2020
Shri Naveen Patnaik, Hon'ble Chief Minister, Odisha launched eDistrict (https://edistrict.odisha.gov.in) portal developed using ServicePlus Framework and e-Pauti Mobile App on 28th December 2019 in the presence of Shri Sudam Marandi, Hon'ble Minister Revenue & Disaster Management....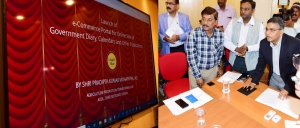 A. K. Hota, Odisha
ak[dot]hota[at]nic[dot]in
|
Jan 6, 2020
Sri Pradipta Kumar Mohapatra, IAS, Agriculture Production Commissioner-cum-Additional Chief Secretary inaugurated (https://ogpress.nic.in/diary) the e-Commerce portal of Govt. Publication under Directorate of Printing, Stationery and Publication, Government of Odisha, in the presence of Sri G....