Governance
Showing 11 to 15 of total 199 records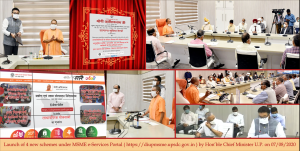 Anshu Rohatgi, Uttar Pradesh
anshu[dot]rohatgi[at]nic[dot]in
|
Aug 18, 2020
To promote the national self-reliance and to become vocal about local, Hon'ble Chief Minister Yogi Aditya Nath has launched the online version of 4 more schemes viz. ODOP (Marketing Development Scheme), ODOP (toolkit & training) for SC/ST & OBC persons and Hastshilpi Skill development...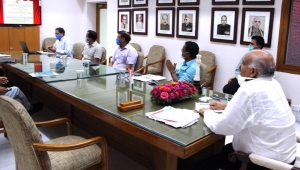 Vivek Verma, Chandigarh
vivek[dot]verma[at]nic[dot]in
|
Jul 24, 2020
Hon'ble Punjab Governor and UT Administrator Sh. V.P. Singh Badnore on 6th July 2020 launched "Recruitment Rules and Vacancy Management System" developed by NIC for Personnel Department of Administration, at Raj Bhawan, in the presence of senior U.T. officers. Secretary...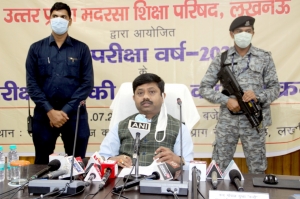 Anshu Rohatgi, Uttar Pradesh
anshu[dot]rohatgi[at]nic[dot]in
|
Jul 7, 2020
Sh. Nand Gopal Gupta 'Nandi', Hon'ble Minister for Minority Welfare Waqf and Hajj, Uttar Pradesh declared the annual examination results of UP Board of Madarsa Education for academic year 2019-20, on 1st July 2020. The results of Secondary, Senior Secondary, Kamil & Fazil is...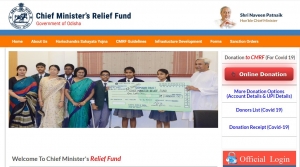 A. K. Hota, Odisha
ak[dot]hota[at]nic[dot]in
|
Apr 22, 2020
Hon'ble Chief Minister of Odisha has appealed all to donate generously to Chief Minister's Relief Fund in order to provide humanitarian help to the COVID-19 affected. In view of this, Government has opened dedicated accounts in State Bank of India, ICICI Bank and HDFC Bank for receipt...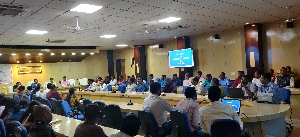 A. K. Hota, Odisha
ak[dot]hota[at]nic[dot]in
|
Apr 22, 2020
National Informatics Centre, Bhubaneswar has launched eOffice product (The online office automation application) in Collectorate of Jagatsinghpur, Odisha on 31st January 2020 with an aim to support district administration inter, intra-government process and to provide a simplified, responsive,...