Governance
Showing 11 to 15 of total 196 records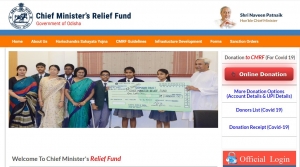 A. K. Hota, Odisha
ak[dot]hota[at]nic[dot]in
|
Apr 22, 2020
Hon'ble Chief Minister of Odisha has appealed all to donate generously to Chief Minister's Relief Fund in order to provide humanitarian help to the COVID-19 affected. In view of this, Government has opened dedicated accounts in State Bank of India, ICICI Bank and HDFC Bank for receipt...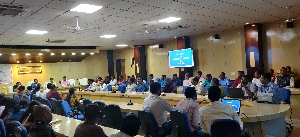 A. K. Hota, Odisha
ak[dot]hota[at]nic[dot]in
|
Apr 22, 2020
National Informatics Centre, Bhubaneswar has launched eOffice product (The online office automation application) in Collectorate of Jagatsinghpur, Odisha on 31st January 2020 with an aim to support district administration inter, intra-government process and to provide a simplified, responsive,...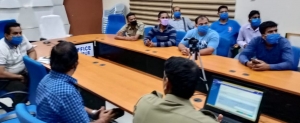 A. K. Hota, Odisha
ak[dot]hota[at]nic[dot]in
|
Apr 22, 2020
Ganjam became the first District in Odisha to implement the Online Transit e-Pass system for COVID19 management for two police districts i.e Ganjam and Berhamour of Ganjam revenue district successfully. The application has been developed under Service Plus platform of NIC and implemented...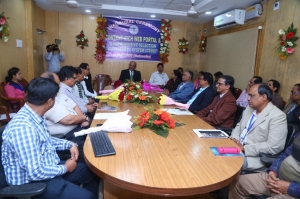 A. K. Hota, Odisha
ak[dot]hota[at]nic[dot]in
|
Mar 3, 2020
A new Odisha Public Service Commission (OPSC) content rich responsive Web portal (www.opsc.gov.in) supporting "Comprehensive Selection Management System (CSMS)" was inaugurated in the Conference Hall of OPSC, Cuttack by the Hon'ble Chairman Brig (Dr.) Laxmi Charan Patnaik. ...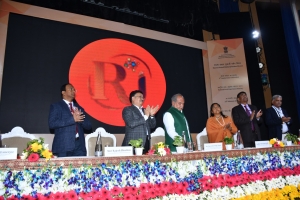 Kavita Barkakoty, Assam
asm-kavita[at]nic[dot]in
|
Mar 2, 2020
Launch of GeoRurban Mobile App on 24th February 2020 by Hon'ble Union Minister for Rural Development Shri Narendra Singh Tomar and Minister of State Sadhvi Niranjan Jyoti at International Ambedkar Centre, Janpath, New Delhi. On 24th February, 2020, celebrating the successful...