Governance
Showing 11 to 15 of total 248 records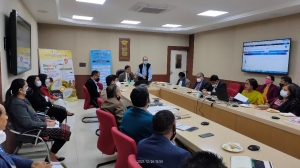 Kavita Barkakoty, Assam
asm-kavita[at]nic[dot]in
|
Dec 27, 2021
24 Dec 2021: The Government of Assam observed the Good Governance week from 20th December-25th December, 2021. On 24th December, 2021, a meeting, chaired by the Chief Secretary, Assam was held with the participation of NIC and all departments of the Assam Secretariat. A presentation was made by NIC...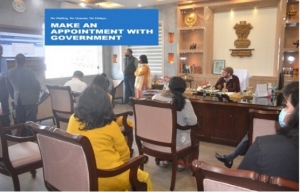 Kavita Barkakoty, Assam
asm-kavita[at]nic[dot]in
|
Dec 27, 2021
Guwahati: 23-12-2021 - In the spirit of Good Governance Week, DC, Kamrup Metro Shri Pallav Gopal Jha, IAS, launched the Kamrup Metropolitan District instance of "SWAGATAM" visitor management portal. Swagatam is a cloud-based application software developed by NIC which can be configured...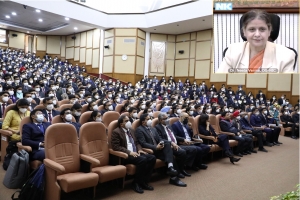 Arvind Dadhichi, Uttaranchal
ak[dot]dadhichi[at]nic[dot]in
|
Dec 14, 2021
DG NIC (Dr. Neeta Verma) presented "A broader picture of e-Governance, and the use of ICT in India, and NIC's role in it". Her session was followed by the DDG(Shri R.S. Mani) explaining "Some of the key features of the available e-Gov ICT Infrastructure and the security initiatives...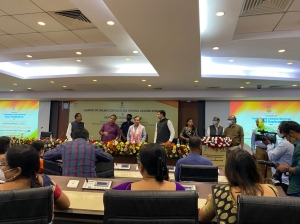 Kavita Barkakoty, Assam
asm-kavita[at]nic[dot]in
|
Oct 29, 2021
Guwahati, October 28, 2021: The Honble Chief Minister of Assam Shri Himanta Biswa Sarma today launched the online Contactless Aadhaar-based Duplicate Driving License and Renewal of Driving License (DL) Applications for all the District Transport Offices (DTOs) of Assam except the...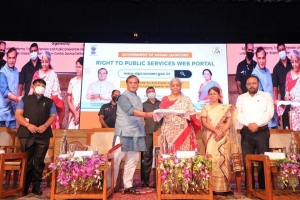 Kavita Barkakoty, Assam
asm-kavita[at]nic[dot]in
|
Oct 26, 2021
To further strengthen Honble PM Sri Narendra Modi's call for Minimum Government, Maximum Governance, the Assam Right to Public Services Portal, www.rtps.assam.gov.in was launched by Honble Union Minister of Finance & Corporate Affairs, Smt. Nirmala Sitharaman in the august presence of Honble...