Automation
Showing 186 to 190 of total 190 records
Moiz Hussain Ali
|
January 2009
Jalna district erstwhile a part of Aurangabad district was formed on 1st May 1981 by carving out Jalna, Bhokardan, Jafrabad, Ambad tahsils of Aurangabad district and Partur tahsil of Parbhani district.This commercial city of Marathwada well-known for its Hybrid Seed industries, Steel rerolling mills,...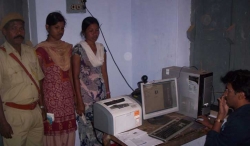 Shailendra Kumar Deo
|
January 2009
Hazaribag- literally meaning City of Thousand Gardens, is situated at 2019 ft above the sea level in the North Chotanagpur Plateau. Congenial salubrious climate, abundant flora, fauna, wildlife sanctuary, lakes and hills have attracted tourists to this place since long and is also considered as a health...
My tryst with computerisation started as Chairperson in the Tamil Nadu Teachers Recruitment Board (TRB). The main job of the TRB is recruiting teachers for schools as well as for colleges. The manner in which candidates were evaluated gave room to manipulation. All data was available to anyone for...
Mohammad Haleem Khan spoke exclusively to Informatics on Right To Information Act and CICs ICT initiatives to empower the citizen to avail information they so desired: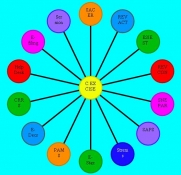 B.Koti Reddy
|
January 2009
National Informatics Centre was entrusted the responsibility of computerisation of Central Excise Commissionerates, Central Board of Excise and Customs (CBEC), Ministry of Finance throughout the country in the year 1991. The first version was released in November 1991. Over the period, the SERMON...