Automation
Showing 186 to 190 of total 194 records
Adyapada Tripathy
|
April 2009
Adorned by hills and plateaus, spreading natural splendor with sparkling rivers amidst dense forests, harboring variety of flora and fauna, West Singhbhum, situated in the southern part of Jharkhand state. The largest district of the state, came into being in 1990, when the erstwhile Singhbhum district...
Mantosh Chakraborty, Azad Singh
|
April 2009
Computerisation of Land Record (CoLR) was initiated by Ministry of Rural Development, Government of India. Latest tools of Information Technology such as Geographical Information System (GIS), Cadastral mapping, Photometry, Electronic Total Station (ETS), Global Positioning System (GPS)...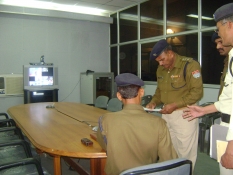 Dr. J.J.S. Bisht
|
April 2009
Pithoragarh, the picturesque district of Kumaon region in Uttarakhand, with a breathtaking panoramic view of Himalayas, summons tourists worldwide to its alluring grandeur of natural beauty. Sharing borders with China (Tibet) on northern side and Nepal on the east, the district has a population of about...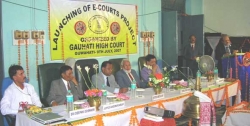 Deepak Goswami, Tasiruddin Ahmad
|
January 2009
Assam - popularly called the land of red river and blue hills, famous for its tea and one-horned rhinoceros, dominated by the mighty river Brahmaputra, is the gateway to the northeastern India. The state has a large number of tribes each unique in it's tradition, culture, dresses and exotic way...
Moiz Hussain Ali
|
January 2009
Jalna district erstwhile a part of Aurangabad district was formed on 1st May 1981 by carving out Jalna, Bhokardan, Jafrabad, Ambad tahsils of Aurangabad district and Partur tahsil of Parbhani district.This commercial city of Marathwada well-known for its Hybrid Seed industries, Steel rerolling mills,...