e-Municipalties
Showing 1 to 5 of total 24 records

Novotsono, Nagaland
novotsono[dot]natso[at]nic[dot]in
|
Jun 29, 2018
NIC, Nagaland in collaboration with KMC and Urban Development & Municipal Affairs Department, Govt. of Nagaland launched the Trade License Application-cum-Issuance System developed under the ServicePlus Framework of NIC on Wednesday, 20/06/2018 in the Office of the Kohima Municipal...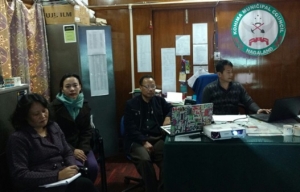 Novotsono, Nagaland
novotsono[dot]natso[at]nic[dot]in
|
Dec 22, 2016
A meeting with the Administrator, KMC and Superintendent, KMC along with other officials from NIC, Nagaland and UD Department, Nagaland was held at the office chamber of the Superintendent of KMC on 19th Dec. 2016. The meeting started with a presentation on ServicePlus by Sh. Kemvu Elah, PSA and...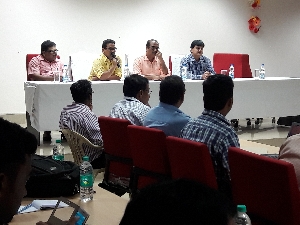 A. K. Hota, Odisha
ak[dot]hota[at]nic[dot]in
|
Dec 15, 2016
Two days training programme on ActionSoft v2.0 was organized by Housing & Urban Development Department, Govt. of Odisha, for Urban Local Bodies (ULB) on 29.11.2016 & 30.11.206. All 05 Municipal Corporations, 45 Municipalities and 60 Notified Area Councils (NAC) have attended this programme....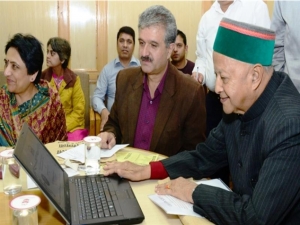 Sandeep Sood, Himachal Pradesh
sood[dot]sandeep[at]nic[dot]in
|
Sep 22, 2016
Sh. Virbhadra Singh, Hon'ble Chief Minister of Himachal Pradesh launched the Shimla MC Android Mobile Application on 20th of September 2016. While launching the mobile application of the Municipal Corporation, Shimla, Sh. Virbhadra Singh said that the Mobile App will extend the reach of the...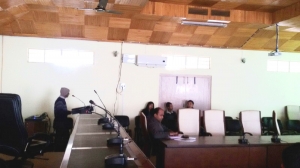 Novotsono, Nagaland
novotsono[dot]natso[at]nic[dot]in
|
Feb 11, 2016
A workshop cum training program on the implementation of SBM-MIS application was conducted by NIC, Mon District Centre, Nagaland, at the DC Conference Hall on 10th February 2016. All the features of the SBM-MOUD website (https://SwachhBharatUrban.gov.in) like Mission progress, ULBs login, Household/Citizen...