Automation
Showing 196 to 200 of total 206 records
Mr. M.K.Mishra, Mr. Y.V.Shreenivas Rao
|
April 2009
Thirty-six Forts once existed in the region are the basis of the name Chhattisgarh signifying it as The land of thirty six forts. It is also nick-named the rice bowl of India due to abundance and variety of rice produced here. The state is also blessed with wide range of natural resources like dense...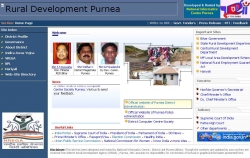 Gautam Kumar Mishra, PC Sahoo
|
April 2009
Constituted in the year 1813 the Purnea District comprises the eastern most part of the alluvial North Bihar plain. The name district was derived from the lotus flower, which was found in abundance in the past in the canal of Kosi and Mahananda rivers. Situated along the border of West Bengal &...
Adyapada Tripathy
|
April 2009
Adorned by hills and plateaus, spreading natural splendor with sparkling rivers amidst dense forests, harboring variety of flora and fauna, West Singhbhum, situated in the southern part of Jharkhand state. The largest district of the state, came into being in 1990, when the erstwhile Singhbhum district...
Mantosh Chakraborty, Azad Singh
|
April 2009
Computerisation of Land Record (CoLR) was initiated by Ministry of Rural Development, Government of India. Latest tools of Information Technology such as Geographical Information System (GIS), Cadastral mapping, Photometry, Electronic Total Station (ETS), Global Positioning System (GPS)...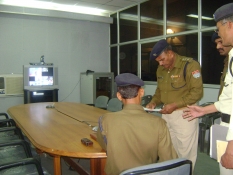 Dr. J.J.S. Bisht
|
April 2009
Pithoragarh, the picturesque district of Kumaon region in Uttarakhand, with a breathtaking panoramic view of Himalayas, summons tourists worldwide to its alluring grandeur of natural beauty. Sharing borders with China (Tibet) on northern side and Nepal on the east, the district has a population of about...