Data Centre
Showing 1 to 5 of total 69 records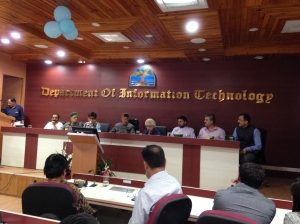 Sandeep Sood, Himachal Pradesh
sood[dot]sandeep[at]nic[dot]in
|
Jun 15, 2016
Shri Virbhadra Singh, Honourable Chief Minister Himachal Pradesh, inaugurated State Data Centre (SDC) on 4th June, 2016. The cost of construction of SDC is Rs.58 Crore and it is a green centre by minimising the consumption of power. The Cloud Technology has been implemented in the SDC which helps...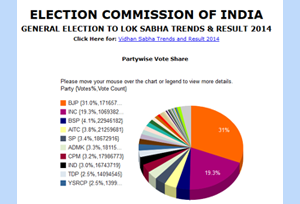 Chander Shekhar, NIC-HQ
cjairath[at]nic[dot]in
|
May 22, 2014
Since Independence, free and fair elections to the largest democracy of the world – INDIA, are being held at regular intervals as per the principles of the Constitution, Electoral Laws and System. Section 14 of the Representation of the People Act, 1951 provides for conduct of the elections...
Punam Gupta, Maharashtra
punam[at]nic[dot]in
|
May 14, 2010
National Data Centre, Pune A Tier-III National Data Centre (NDC) is operational from 16th March 2010 at NIC, Pune. The Data Centre is spread across an area of around 10,000 Sq.ft in the first floor of NIC building. The Data Centre accommodates 137 server racks,...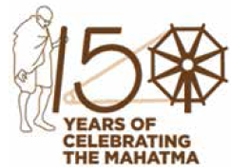 PREM KUMAR, NEW DELHI
|
October 2018
National Informatics Centre has provided technical support, consultancy, guidance and assistance in conceptualising, designing and development of this web portal which includes cloud management.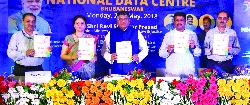 With Inputs From MEDIA TEAM, NIC HQ
|
July 2018
Honourable Union Minister of Electronics & Information Technology and Law & Justice, Shri Ravi Shankar Prasad inaugurated a new state-of-the-art software-defined National Data Centre (NDC) at hubaneswar on 28th May 2018. The inaugural ceremony was held in the presence of Shri Dharmendra Pradhan,...