Data Centre
Showing 1 to 5 of total 72 records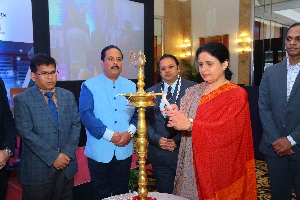 Shashi Kant Pandey, Delhi
sk[dot]pandey[at]nic[dot]in
|
Nov 22, 2019
Dr. Neeta Verma, Director General, National Informatics Centre was invited as the Guest of Honor at the 6th edition of 'Data Centre India 2019 – International Conference', which was organized in New Delhi on 20th November 2019. DG, in her address, highlighted the importance of setting...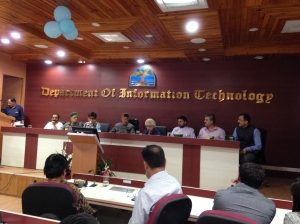 Sandeep Sood, Himachal Pradesh
sood[dot]sandeep[at]nic[dot]in
|
Jun 15, 2016
Shri Virbhadra Singh, Honourable Chief Minister Himachal Pradesh, inaugurated State Data Centre (SDC) on 4th June, 2016. The cost of construction of SDC is Rs.58 Crore and it is a green centre by minimising the consumption of power. The Cloud Technology has been implemented in the SDC which helps...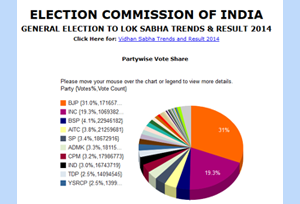 Chander Shekhar, NIC-HQ
cjairath[at]nic[dot]in
|
May 22, 2014
Since Independence, free and fair elections to the largest democracy of the world – INDIA, are being held at regular intervals as per the principles of the Constitution, Electoral Laws and System. Section 14 of the Representation of the People Act, 1951 provides for conduct of the elections...
Punam Gupta, Maharashtra
punam[at]nic[dot]in
|
May 14, 2010
National Data Centre, Pune A Tier-III National Data Centre (NDC) is operational from 16th March 2010 at NIC, Pune. The Data Centre is spread across an area of around 10,000 Sq.ft in the first floor of NIC building. The Data Centre accommodates 137 server racks,...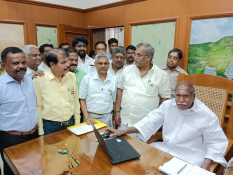 SANGEETHA MANJUNATH
|
July 2023
NIC, Puducherry UT plays a vital role in designing, developing and implementing ICT solutions which has helped in achieving transparency and efficiency in the delivery of the citizen centric services. In addition to core infrastructure for networks, VC and cloud services, NIC Puducherry has established...