Meeting
Showing 6 to 10 of total 40 records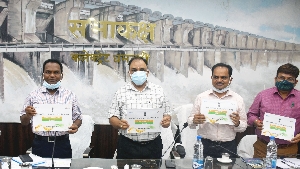 Y. V. Shreenivas Rao, Chattisgarh
yvsrao[at]nic[dot]in
|
Sep 2, 2021
A meeting with the Collector, Shri P.S. Alma, IAS, and other district officials was organized at the Collectorate Meeting Hall, Dhamtari on 28th August 2021 to review the eGovernance initiatives in the district. The meeting was graced by Dr. A. K. Hota, DDG & SIO and Shri A. K. Somasekhar, STD...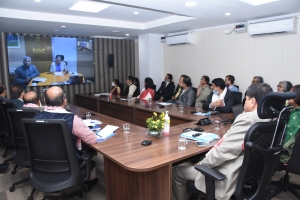 Kavita Barkakoty, Assam
asm-kavita[at]nic[dot]in
|
Jan 18, 2021
Guwahati, January 13, 2021: The Chief Secretary of Assam Shri Jishnu Barua, IAS visited NIC Assam along with senior officers of the State Government and took a comprehensive review of the work that the National Informatics Centre (NIC) has been doing for the Assam Government. He was accompanied by...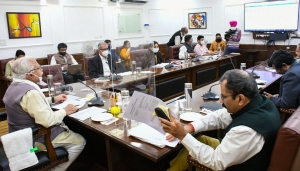 Deepak Sawant, Haryana
sawant[dot]deepak[at]nic[dot]in
|
Nov 18, 2020
Haryana Chief Minister, Mr. Manohar Lal directed the officers concerned including the Boards, Corporations, Universities etc. to upload the data of all the employees on the Human Resource Management System (HRMS) by the concerned Nodal Officers by November 30, 2020. The HRMS application...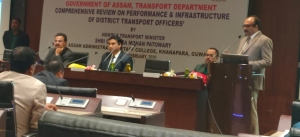 Kavita Barkakoty, Assam
asm-kavita[at]nic[dot]in
|
Feb 6, 2020
Guwahati, February 04, 2020: The Hon'ble Transport Minister of Assam Shri Chandra Mohan Patowary today took a Comprehensive Review on Performance & Infrastructure of District Transport Officers' at the Assam Administrative Staff College in Guwahati . The review was attended by...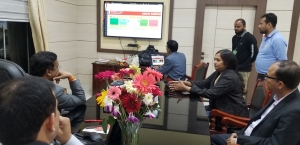 Kavita Barkakoty, Assam
asm-kavita[at]nic[dot]in
|
Jan 20, 2020
NIC Assam team met Sri Kumar Sanjay Krishna who had taken over as the new Chief Secretary of Assam. The team, led by Smt. Suchitra Pyarelal SIO NIC Assam, greeted the new CS and gave an overview of the important initiatives. The Chief Secretary was keen to implement the CS Dashboard and...