Visit
Showing 1 to 5 of total 41 records
Shri Hara Prasad Das, Odisha
hp[dot]das[at]nic[dot]in
|
Aug 9, 2023
Director General, NIC, Shri Rajesh Gera visited NIC Odisha State Centre (OSC), NIC, Bhubaneswar on 28th July, 2023. He had a meeting with Shri Pradeep Kumar Jena, IAS, Chief Secretary to Govt. of Odisha and discussed various projects and activities carried out by NIC Odisha State Centre for...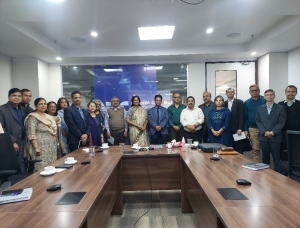 Kavita Barkakoty, Assam
asm-kavita[at]nic[dot]in
|
Feb 24, 2023
Guwahati, February 23: The Chief Secretary of Assam Shri Paban Borthakur, IAS visited NIC Assam and took a comprehensive review of the work that the National Informatics Centre (NIC) has been doing for the Assam Government. Dr Suchitra Pyarelal, SIO Assam and DDG gave a detailed presentation...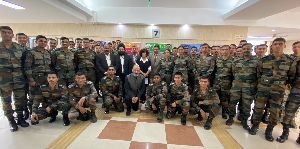 Hemendra Kumar Saini, Delhi
hemendra[dot]saini[at]nic[dot]in
|
Dec 1, 2022
On 1st December 2022, a group of students from the Military College of Telecommunication Engineering (MCTE), Dr. Ambedkar Nagar, Madhya Pradesh, a technical training institute established by the Indian Army to train officers in information and communication technology, visited NIC Headquarters to...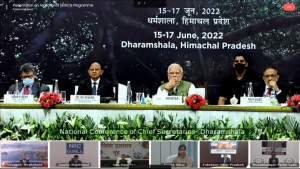 Ajay Singh Chahal, Himachal Pradesh
ajay[dot]chahal[at]nic[dot]in
|
Jun 28, 2022
Hon'ble Prime Minister Sh. Narendra Modi chaired the first National Conference of Chief Secretaries at Dharamshala on 16th June and 17th June 2022 to prepare a common development agenda for higher economic growth, ahead of the Governing Council Meeting of NITI Ayog later in the year. The National...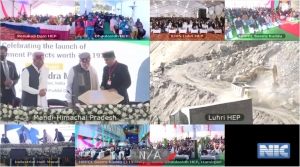 Ajay Singh Chahal, Himachal Pradesh
ajay[dot]chahal[at]nic[dot]in
|
Dec 31, 2021
Sh. Narendra Modi, Hon'ble Prime Minister of India, virtually inaugurated and laid foundation stones of development projects at multiple locations on 27-December-2021 at Mandi, Himachal Pradesh, using NIC VC facility. Speaking on the occasion of State Government completing 4 years, he appreciated...