Visit
Showing 1 to 5 of total 35 records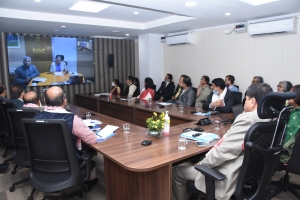 Kavita Barkakoty, Assam
asm-kavita[at]nic[dot]in
|
Jan 18, 2021
Guwahati, January 13, 2021: The Chief Secretary of Assam Shri Jishnu Barua, IAS visited NIC Assam along with senior officers of the State Government and took a comprehensive review of the work that the National Informatics Centre (NIC) has been doing for the Assam Government. He was accompanied by...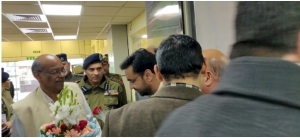 Jit Raj, Jammu and Kashmir
jit[dot]raj[at]nic[dot]in
|
Jan 28, 2020
Hon'ble Shri Sanjay Dhotre, Union Minister of State was received by SIO NIC J&K, Shri Abhay Kumar at Jammu airport on 21/01/2020. SIO welcomed the Hon'ble Minister and presented a bouquet and also apprised Hon'ble MoS about the major IT related activities being performed...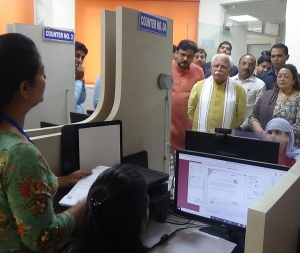 Deepak Sawant, Haryana
sawant[dot]deepak[at]nic[dot]in
|
Nov 8, 2019
Hon'ble CM Haryana visited Antyodaya Bhavan and Saral Kendra, Gurugram on dated 07/11/2019. He was very much satisfied with the services given to the citizen through these Kendras. He interacted with the beneficiaries present in these Kendras who were there to avail the services provided through...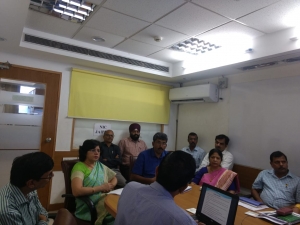 Amit Agarwal, Rajasthan
amit[dot]agarwal[at]nic[dot]in
|
Sep 5, 2019
Dr. Ranjana Nagpal, Deputy Director General and Rajasthan State Coordinator, NIC, made a two-day visit to NIC Rajasthan starting 29th August 2019 and held a review meeting with the Senior Officers to take account of e-Governance activities in the state and the projects implemented by NIC Rajasthan. ...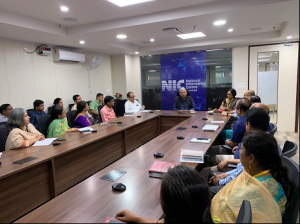 Kavita Barkakoty, Assam
asm-kavita[at]nic[dot]in
|
Aug 31, 2019
Shri D.C. Misra, Deputy Director General, NIC, made a two-day visit to Guwahati on 9th August 2019, and he, along with the State Informatics Officer & other officials of NIC Assam, met Shri Alok Kumar, Chief Secretary and Shri Rajiv Bora, Additional Chief Secretary (Finance). In the meeting with...