Meeting
Showing 11 to 15 of total 44 records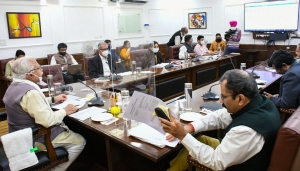 Deepak Sawant, Haryana
sawant[dot]deepak[at]nic[dot]in
|
Nov 18, 2020
Haryana Chief Minister, Mr. Manohar Lal directed the officers concerned including the Boards, Corporations, Universities etc. to upload the data of all the employees on the Human Resource Management System (HRMS) by the concerned Nodal Officers by November 30, 2020. The HRMS application...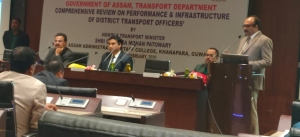 Kavita Barkakoty, Assam
asm-kavita[at]nic[dot]in
|
Feb 6, 2020
Guwahati, February 04, 2020: The Hon'ble Transport Minister of Assam Shri Chandra Mohan Patowary today took a Comprehensive Review on Performance & Infrastructure of District Transport Officers' at the Assam Administrative Staff College in Guwahati . The review was attended by...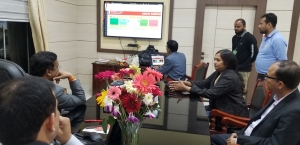 Kavita Barkakoty, Assam
asm-kavita[at]nic[dot]in
|
Jan 20, 2020
NIC Assam team met Sri Kumar Sanjay Krishna who had taken over as the new Chief Secretary of Assam. The team, led by Smt. Suchitra Pyarelal SIO NIC Assam, greeted the new CS and gave an overview of the important initiatives. The Chief Secretary was keen to implement the CS Dashboard and...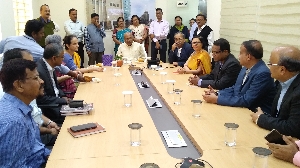 A. K. Hota, Odisha
ak[dot]hota[at]nic[dot]in
|
Jan 17, 2020
The visit of Shri Sanjay Dhotre, Hon'ble Minister of State to NIC State Centre was scheduled at 11.00 am of 16th January 2020. Dr. Siba Charan Pradhan, DDG & Head, NDC, Bhubaneswar received and accompanied him from the State Guest House, Bhubaneswar to NIC State Centre. Hon'ble...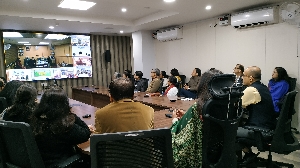 Kavita Barkakoty, Assam
asm-kavita[at]nic[dot]in
|
Jan 1, 2020
On the occasion of New Year on 1st January 2020, the State Co-ordinator of Assam, Shri D.C.Misra, DDG, NIC, addressed all the NIC officials of Assam over VC, at the State Centre and in all the districts of Assam. After wishing Happy New Year to all the officials, he hoped that the New Year will see...