Meeting
Showing 11 to 15 of total 19 records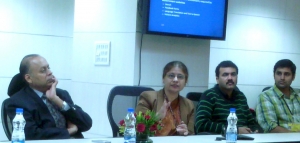 Mohan Das Viswam, NIC-HQ
mohandas[at]nic[dot]in
|
Dec 22, 2014
Common Minimum Framework (CMF) is a project under the "Digital India" envisaged to improve the quality of Government websites for better presentation and citizen centric features. This shall also necessarily move towards making these websites accessible to all. The project initially includes...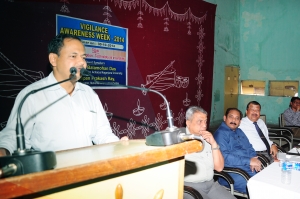 A. K. Hota, Odisha
ak[dot]hota[at]nic[dot]in
|
Nov 18, 2014
On the occasion of Vigilance Awareness week, Hindustan Shipyard Limited, Vizag (A Govt. of India undertaking under the Ministry of Defence) had requested NIC to deliver a talk on the topic 'Combating Corruption - Technology as an Enabler'. Shri Tapan Prakash Ray, Technical Director, NIC Odisha,...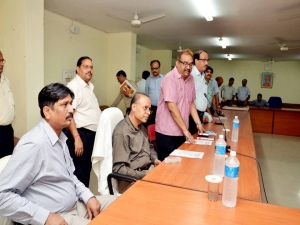 Anshu Rohatgi, Uttar Pradesh
anshu[dot]rohatgi[at]nic[dot]in
|
Sep 12, 2014
Dr. Ajay Kumar, IAS, Joint Sect, DeitY and DG, NIC visited Commercial Tax Office, Chetganj, Varanasi, Uttar Pradesh along with Dr. Saurabh Gupta, SIO(UP), Mr. Abhay Chaudhary, DIO, NIC, Varanasi and other senior officers of NIC, UP on 5th Sept 2014. Mr. K. P. Singh, Additional Commissioner,...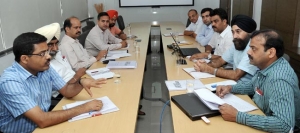 Dr. Shubhag Chand, Delhi
shubhag[at]nic[dot]in
|
Aug 29, 2014
A technical team of Project Monitoring Group (PMG), Cabinet Secretariat, Government of India led by Dr. Shubhag Chand, Technical Director, visited Punjab Bureau of Investment Promotion to have a first hand information of the systems put in place by Punjab Government to improve the investment environment...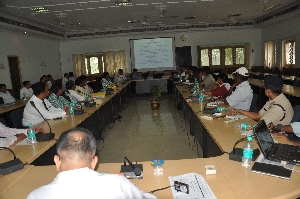 Rajiv Ranjan, Bihar
rajiv[dot]ranjan[at]nic[dot]in
|
Jun 19, 2013
Online Form-C and S-Form under IVFRT MMP was launched at FRO, Patna soon after a meeting held by FRRO, Kolkata with Guest Houses/Hotel Owners and Educational Institutions on18/06/2013 in the Conference Hall of Patna Collectorate. Sh. Shakeel Ahmed, FRRO, Kolkata gave an overview of IVFRT MMP...