Meeting
Showing 11 to 15 of total 27 records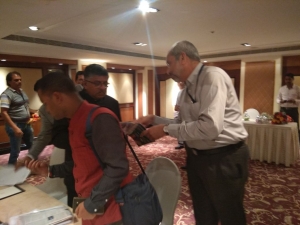 Moiz Hussain, Maharashtra
hussain[at]nic[dot]in
|
Jan 1, 2018
Hon. Union Minister of Electronics & Information Technology and Law & Justice visited Mumbai on 30.12.2017 and conducted a review of e-Governance projects being implemented by NIC Maharashtra. The status of various e-Governance projects in Maharashtra was given by SIO Maharashtra. Hon....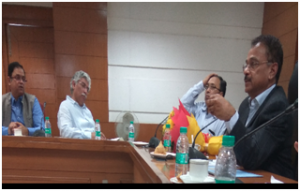 Deepak Sawant, Haryana
sawant[dot]deepak[at]nic[dot]in
|
Oct 30, 2017
End to End Computerization of TPDS Operations in Haryana has achieved incomparable milestones in implementation of the country's largest social welfare scheme, thereby, drawing attention from across the globe. While it has become a role model for the other States in the Country to follow, delegations...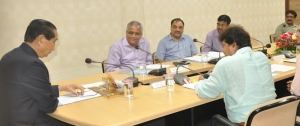 A. K. Hota, Odisha
ak[dot]hota[at]nic[dot]in
|
Sep 20, 2017
The Think Tank meeting was organized at Governor House, Bhubaneswar, Odisha to deliberate on "Digital Citizenship and Digital Leadership for building Digital India". Experts from Infosys, TCS, NIC, IIIT, ICICI Bank, Axis Bank, etc. had a brainstorming session on various aspects of achieving...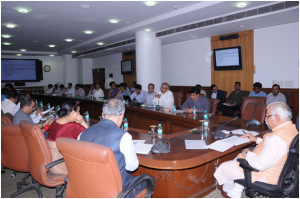 Deepak Sawant, Haryana
sawant[dot]deepak[at]nic[dot]in
|
Jun 30, 2017
The Government of Haryana has decided to create a single source of resident data through a unified State Resident Database (SRDB), where the Aadhaar based eKYC enabled survey should be conducted by using Android Tabs – 'The Jan Seva Survey' (JSS). This would be an extensive exercise...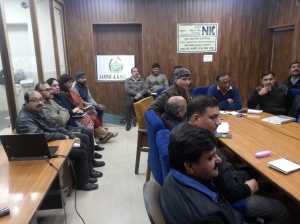 Jit Raj, Jammu and Kashmir
jit[dot]raj[at]nic[dot]in
|
Jan 27, 2017
A review meeting of NIC J&K State Centre and NIC District Centres held under the Chairmanship of J&K State Coordinator Shri A.K. Aggarwal, STD. on 11.01.2017 at NIC J&K State Centre Civil Secretariat Jammu. The agenda of the meeting was as follows: 1. ...