Employment
Showing 1 to 5 of total 15 records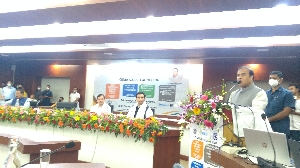 Kavita Barkakoty, Assam
asm-kavita[at]nic[dot]in
|
Sep 28, 2021
Guwahati, September 2021: The Chief Minister of Assam Dr Himanta Biswa Sarma today formally launched an online application for registration in the Assam Employment Exchange which will enable applicants to register without having to visit the employment exchanges physically. Developed by National Informatics...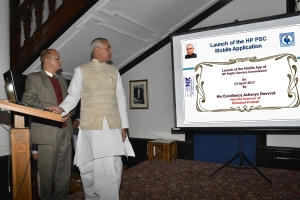 Ajay Singh Chahal, Himachal Pradesh
ajay[dot]chahal[at]nic[dot]in
|
Apr 23, 2017
His Excellency, Acharaya Devvrat, Hon'ble Governor of Himachal Pradesh launched the Android based Mobile Application of the HP Public Service Commission on 13th April 2017 at Shimla. The Hon'ble Governor, in his speech, emphasized the importance of new technologies for the younger generation...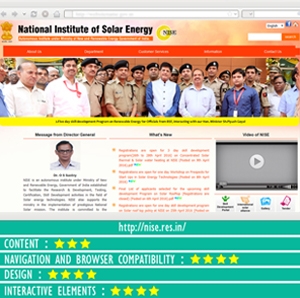 Lokesh Joshi,
lokesh[at]nic[dot]in
|
May 11, 2016
National Institute of Solar Energy, an autonomous institution of Ministry of New and Renewable (MNRE), is the apex National R&D institution in the field Solar Energy. It assists the Ministry in implementing the National Solar Mission and coordinates research, technology and other related works. ...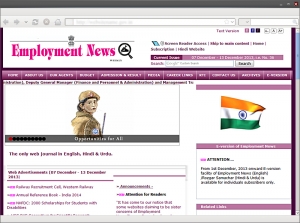 Lokesh Joshi,
lokesh[at]nic[dot]in
|
Jan 20, 2014
Employment News has played an instrumental role in assisting the students and job seekers by providing up-to-date information on job vacancies, job oriented training programmes, admission notices relating to job oriented courses and result of recruitment examinations. The weekly carries advertisement...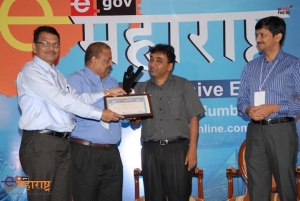 A. K. Hota, Odisha
ak[dot]hota[at]nic[dot]in
|
May 25, 2013
The 'e-Nijukti' – online, captures unemployed youths, impart skill development training and provide jobs by Odisha State Employment Mission thru ICT. (http://www.empmissionodisha.gov.in) developed by National Informatics Center, Odisha State...