Employment
Showing 6 to 10 of total 15 records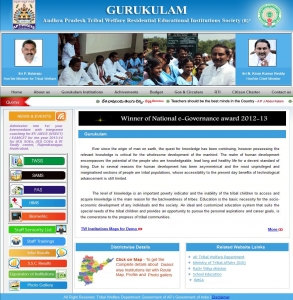 Lokesh Joshi,
lokesh[at]nic[dot]in
|
Apr 12, 2013
The Andhra Pradesh Tribal Welfare Residential Educational Institutions Society (APTWREIS) popularly called "Gurukulam" was established to manage the enrollment of tribal children in schools and reduce their drop-out rate besides leveraging the quality of education imparted to...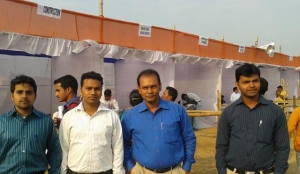 A. K. Hota, Odisha
ak[dot]hota[at]nic[dot]in
|
Feb 8, 2013
The District Administration of Puri, Odisha was organizing a Job Fair on 28th and 29th of January 2013. The Objective of the fair was to unite Jobseekers and the Job providers in a single platform so that jobseekers can choose the best job provider based on their Qualification, Experience , ...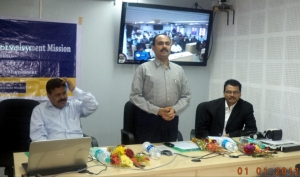 A. K. Hota, Odisha
ak[dot]hota[at]nic[dot]in
|
Feb 6, 2013
The unemployed youths of the state will now have a smile on their face as they need not worry to search for a job. Odisha State Employment Mission (OSEM) is going ahead to have a web based portal for imparting skill based training to less qualified & unskilled youths for...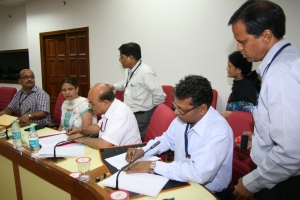 D.P.Misra, Delhi
dpmisra[at]nic[dot]in
|
Aug 27, 2012
A Memorandum of Understanding (MoU) was signed between the National Institute of Open Schooling (NIOS) and the National Informatics Centre (NIC) with the objective of developing skill-based Certificate and Diploma courses on web development and designing in accordance with the Guidelines for Indian...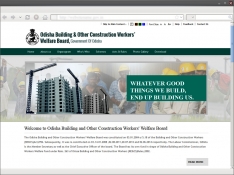 Dr. R. N. BEHERA
|
July 2015
The Odisha Building and Other Construction Workers Welfare Board (OB&OCWW) was constituted to regulate the employment and service condition of building and other construction workers and to provide them safety, health and welfare measures. e-Shramik project aims to facilitate the construction workers...