Trainings
Showing 11 to 15 of total 156 records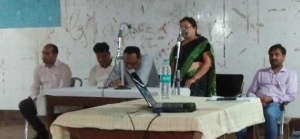 A. K. Hota, Odisha
ak[dot]hota[at]nic[dot]in
|
Aug 22, 2017
A two day's training programme on Bhunaksa 3.0 software on map correction was held on 18th and 19th August 2017 in the Municipality Town Hall for Koraput and Jeypore sub division respectively for all the 14 tahasils in the district. Tahasildars, Addl Tahasildars, RIs, ARIs,...
A. K. Hota, Odisha
ak[dot]hota[at]nic[dot]in
|
Aug 16, 2017
Training programme on Bhunaksha software on map correction was held in the DRDA Conference hall, Jharsuguda, Odisha on 09/08/2017 for all the 5 Tahasil officials and 32 RI officials of Jharsuguda District. The training programme was organized by NIC, District, Unit, Jharsuguda. The main objective...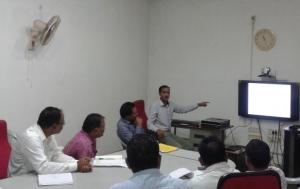 A. K. Hota, Odisha
ak[dot]hota[at]nic[dot]in
|
Aug 3, 2017
Training on Bhunaksha was organised at NIC, Balangir for all 14 Tahasils of Balangir District, Sub-division wise. The schedule was as follows: 05.07.2017 & 06.07.2017 - Balangir Sub-Division (6 Tahasils) 13.07.2017 & 14.07.2017 - ...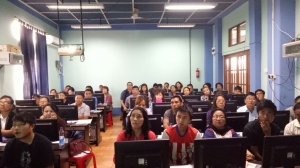 Lalhmachhuani, Mizoram
chhuani[at]nic[dot]in
|
Jul 28, 2017
One day State Level training was conducted on 26 July 2016 at Aizawl, Mizoram on National Social Security Scheme for all District and Block level officers who are dealing with NSAP Scheme. 55 numbers of participants attended the training programme ...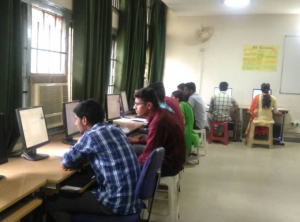 Deepak Sawant, Haryana
sawant[dot]deepak[at]nic[dot]in
|
Jul 5, 2017
Web-based Integrated workflow system for Paperless Admissions for AICTE approved courses in Haryana. Session 2017-18 1. Haryana Online Paperless Entrance Test The paper-less Online Entrance Examination has been conducted by HSTES(Haryana State Technical Education Society) under DTE...