Pilot Projects
Showing 1 to 5 of total 5 records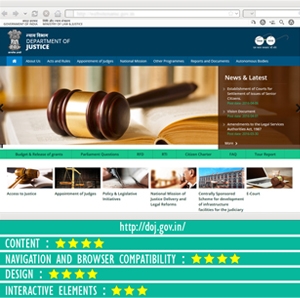 Lokesh Joshi,
lokesh[at]nic[dot]in
|
May 11, 2016
Department of Justice is a part of Ministry of Law & Justice and is one of the oldest Departments of Govt. of India. The functions of the Department of Justice include the appointment, resignation and removal of the Chief Justice of India, Judges of the Supreme Court of India, Chief Justices and...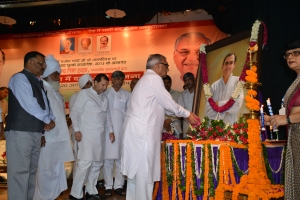 Poonam Gupta, Haryana
poonam[dot]g[at]nic[dot]in
|
Aug 29, 2013
The National Food Security Ordinance-2013, promulgated by the President of India on July 5th 2013, is a historic initiative for ensuring food and nutritional security to the people. It aims to provide for food and nutritional security in human life cycle approach, by ensuring access to adequate quantity...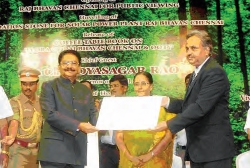 P. BALASUBRAMANIAN, JOYCE R.AMIRTHARAJ
|
January 2018
The e-Governance projects are not only making the lives of the citizen easier by taking government services to their doorsteps, but have also made the administration quick, responsive, transparent, hassle-free, and easily accessible. With the State Government advising all Departments to prefer Open...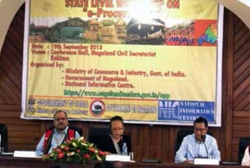 HEMANTA KUMAR SAIKIA, T Y SANGTAM
|
October 2017
NIC has been the pioneering in ICT activities for good governance of the State of Nagaland since 1989. While successfully implementing many citizen centric projects, services and ICT enablements in the State, NIC Nagaland advances ahead with a number of new projects and initiatives. Many of...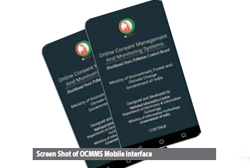 SANJAY SINGH GAHLOUT, ANIL KUMAR
|
October 2016
Jharkhand State Pollution Control Board (JSPCB) has taken various initiatives during past year and a half, with the objective of 'Ease of Doing Business' in the State for transparent and expeditious decision making.