Conference
Showing 1 to 5 of total 78 records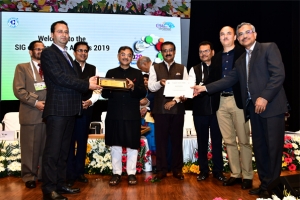 Ajay Singh Chahal, Himachal Pradesh
ajay[dot]chahal[at]nic[dot]in
|
Jan 19, 2020
Two ICT Projects of NIC Himachal Pradesh have won the prestigious Computer Society of India-Special Interest Group-eGovernance Awards 2019. The Him Pragati project for the Chief Minister Office has been awarded the Award of Excellence and the Cooperation MIS Project has won the Award of Recognition....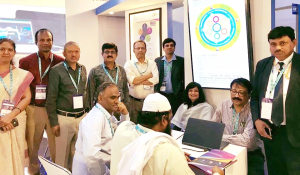 S. Narasimha Rao, Karnataka
sn[dot]rao[at]nic[dot]in
|
Dec 10, 2019
NIC and NICSI actively participated in the Global Exhibition on Services (GES) 2019, organized by the Ministry of Commerce & Industry, Government of India, in association with the Services Export Promotion Council (SEPC) and Confederation of Indian Industry (CII) in Bengaluru from 26th to 28th...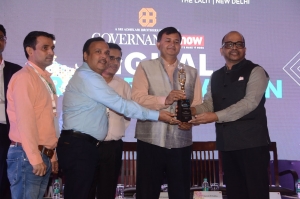 Shashi Kant Pandey, Delhi
sk[dot]pandey[at]nic[dot]in
|
Nov 22, 2019
Rewarding the best projects and initiatives of the Centre and State Government to make India digitally empowered, an Awards Ceremony was held during the 3rd Digital Transformation Summit, which was organized by Governance Now at The Lalit Hotel, New Delhi on 6th November 2019. The Content...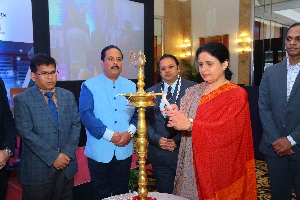 Shashi Kant Pandey, Delhi
sk[dot]pandey[at]nic[dot]in
|
Nov 22, 2019
Dr. Neeta Verma, Director General, National Informatics Centre was invited as the Guest of Honor at the 6th edition of 'Data Centre India 2019 – International Conference', which was organized in New Delhi on 20th November 2019. DG, in her address, highlighted the importance of setting...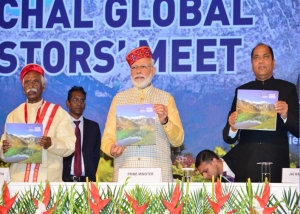 Sandeep Sood, Himachal Pradesh
sood[dot]sandeep[at]nic[dot]in
|
Nov 19, 2019
Sh. Narendra Modi, Hon'ble Prime Minister of India, inaugurated the Global Investors' Meet 2019, the flagship business event of the Government of Himachal Pradesh, on 7th November 2019 at Dharamshala. NIC District Unit, Kangra at Dharamshala provided the necessary technical support in setting...