ICT Initiatives
Showing 171 to 175 of total 204 records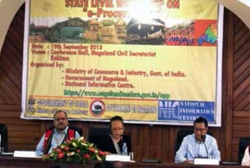 HEMANTA KUMAR SAIKIA, T Y SANGTAM
|
October 2017
NIC has been the pioneering in ICT activities for good governance of the State of Nagaland since 1989. While successfully implementing many citizen centric projects, services and ICT enablements in the State, NIC Nagaland advances ahead with a number of new projects and initiatives. Many of...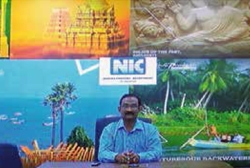 B. K. V. V. PRASAD RAO, V. V. V. RAMANA
|
October 2017
Besides developing and implementing eGovernance applications and other customised software, a host of Services are offered by the NIC State Centre, Andhra Pradesh. These include Video Conferencing, Virtual Class rooms and supporting various ICT initiatives through NICSI. In addition, Data...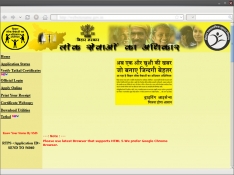 Rajesh Kumar Singh
|
July 2015
IT has been on the top of the agenda of the State Government. e-Governance in Bihar has helped in increasing transparency and accountability in the government functioning. This is an exclusive Interview with Dr. S. Siddharth, Secretary, Department of IT and Department of Labor, Govt. of Bihar...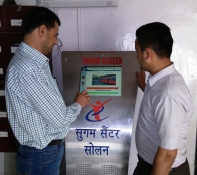 SANJEEV KUMAR
|
July 2015
Solan, located 46 kilometres south of Shimla, is gateway to Himachal and is named after the Hindu goddess Shoolini Devi. It is popularly known as the Mushroom City of India, because of the vast mushroom farming in the area and the City of Red Gold, for being the bulk producer of tomatoes.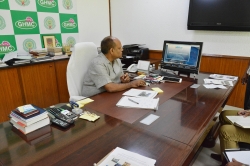 Dr. Y. SATYANARAYANA MURTY
|
July 2015
The Greater Hyderabad Municipal Corporation (GHMC), Hyderabad under the Govt. of Telangana is a huge organization with administrative jurisdiction of over 625 Sq Kms and with a mandate to cater to the day-to- day civic needs of about 90 lakh population. It has 5 Zonal Offices and 18 Circle Offices....