ICT Initiatives
Showing 176 to 180 of total 204 records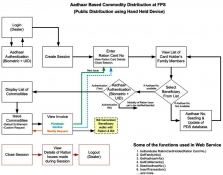 SHIWANI KORAH, N. RAHMAN
|
July 2015
The Food, Civil Supplies & Consumer Affairs Department, Govt. of Jharkhand decided to develop Aadhar based, web enabled - Public Distribution System (PDS) using Hand held Terminals (HHT) at the 23614 Fair Price Shops (FPS) in the state. This enables end-to-end use of ICT ranging...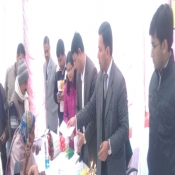 RAM BHAGAWAN SINGH
|
July 2015
Saran, one of the 38 districts of Bihar, is famous around the world for its Sonepur Cattle Fair also known as Harihar kshetra Mela. This fair is recorded as the biggest in Asia and its origin dates back to ancient times of Chandragupta Maurya, - who used to buy elephants and horses across the...
Jeevan Pramaan Portal (www.jeevanpramaan.gov. in) was launched by Honourable Prime Minister on November 10, 2014. Jeevan Pramaan initiative provides facility to pensioners to submit Aadhaar based Digital Life Certificates (DLC) which are maintained in a central digital repository at NIC.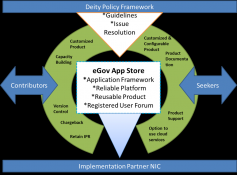 Dr. Shefali Sushil Dash, Mala Mitta L
|
January 2015
Application stores are ideal solutions for hosting applications and components that can be re-used by other departments at the Centre and the States without investing cost and efforts in development of the same. As a precursor for realizing the importance of application stores, NIC developed...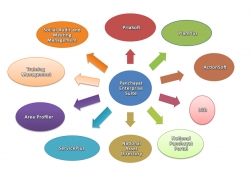 Ashok Kumar, Uma Prasad Mitra
|
January 2015
To make Panchayats accountable, transparent, inclusive and empowered, e-Panchayat Mission Mode Project under National e-Governance Plan is being rolled out at all the three tiers of Panchayati Raj Institutions (PRIs), viz. 38 District Panchayats, 531 Block Panchayats and 8398 Gram Panchayats...