ICT Initiatives
Showing 166 to 170 of total 204 records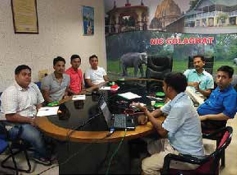 KAVITA BARKAKOTY
|
October 2018
e-Niyantran will replace the existing Manual Time Card System of regulating the vehicular movement on NH-37, the highway which runs parallel to the southern boundary of Kaziranga National Park. The system would help avoid accidental death of wild animals while they cross the highway, especially during...
RAMA NANGPAL, RAJIV RATHI
|
April 2018
Since its implemention in 2014, over 1.6 crore DLCs have been submitted by over 90 lakh pensioners. 3.01 lakh DLCs were submitted in a single day on 13th Nov, 2017. Peak utilization of the system was observed as 1,205 DLCs per minute on 9 Nov, 2017 at 11:36 AM. Jeevan Pramaan ecosystem has...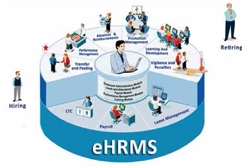 G.K. GAUR, MADHURI SHARMA
|
April 2018
This recently launched Application enables creation of e-Service book of employees from physical service book and automate the updation of e-Service book. This makes day-to-day processing of various records of employee possible, resulting in real time updation of servicebook and uniform implementation...
GIRVAR SINGH BAGHEL, YOGENDRA SINGH THAKUR
|
January 2018
Since its inception in the District, NIC-Seoni District Centre has been providing various solutions with State-of- the- Art technology using latest ICT infrastructure to the District administration. The information, data and technical expertise clubbed with innovative ideas provided by the Centre...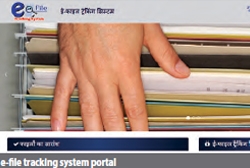 SAURAV RATURI
|
January 2018
Since its inception in the District, NIC-Tehri Garhwal has been involved in various e-Governance activities such as designing, developing and implementing various ICT based solutions for enabling the District administration to provide various e-Governance initiatives. The e-File Tracking System, Aadhaar-enabled...