ICT Initiatives
Showing 181 to 185 of total 204 records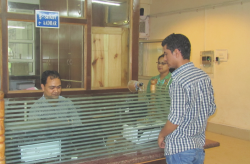 BRIJENDER KUMAR DOGRA, RAJIV KUMAR THAKUR
|
October 2014
Kullu, known as the Valley of Gods and Apples, derives its name from the word KALUT which was a tribe in the upper valley of River Beas. It is famous for International Folk Dance festival and Kullu Dussehra. The district comprises of 4 Sub-Divisions, 7 Tehsils, 2 Municipal Corporations, 3...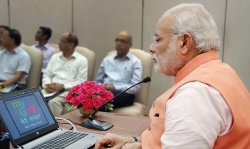 ALKA MISHRA, MOHAN DAS VISWAM, D.P. MISRA, LOKESH JOSHI, NARENDER KUMAR JAIN, VARUN GUPTA
|
October 2014
National Informatics Centre, DeitY was entrusted with the task of coming up with an online platform, which bridges the gap between people and government through effective citizens participation in the process of governance. Being the frontrunner in facilitating many innovative e-Governance initiatives of...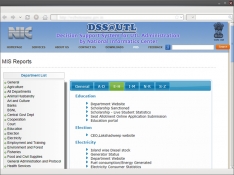 BASHEER AHAMMED P.K, SUJEESH. AV
|
October 2014
Decision Support Systems (DSS) are interactive, computerbased systems that aid users in judgment and choice activities. They provide data storage and retrieval along with enhancing the traditional information access and retrieval functions with support for model building and model-based reasoning. They...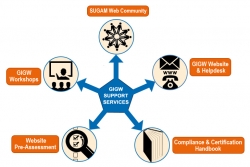 Alka Mishra, Lokesh Joshi
|
January 2014
In the last decade or so, India has metaphorically witnessed a lot of water surge & not just meekly flow under the bridge. Technology has played an increasingly prominent role as enabler and leveller. Enabler- Technology continues to bring a flood of opportunities to lead lives very differently...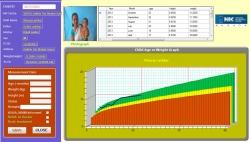 ARABINDA DUTTA, P.J.MARAL, SAYANTAN SAHA
|
January 2014
Launched on October 2, 1975, the Integrated Child Development Service (ICDS) Scheme today represents one of the worlds largest and most unique programmes for early childhood development. In the case of Nagaon District, the mortality rate of children below 5 years has been higher than the average...