ICT Initiatives
Showing 161 to 165 of total 205 records
MOHAN DAS VISWAM
|
January 2020
Facilitating an effective, IT based and less-paper Grievance Redressal System to handle environmental disputes involving multi-disciplinary issues, the NGT online solution has enabled digitization of all the court documents that get stored in the repository (Document Management System), thereby maintaining...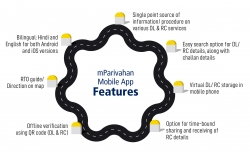 MOHAN DAS VISWAM
|
January 2020
mParivahan Mobile App has become an integral part of the transport ecosystem in a very short duration and gained significant mind share of the citizens, government and businesses alike. By virtue of its huge popularity and features like Virtual DL & RC, QR code-based verification etc., it...
ASHISH J. SHIRADHONKAR
|
July 2019
eCourts, a Mission Mode Project of the Government of India, has set an example of successful eGovernance project reaping rich dividends to litigants and citizens of the country. The eCourts project was conceptualized on the basis of the National Policy and Action Plan for Implementation of Information...
MOHAN DAS VISWAM
|
April 2019
National Power Portal (NPP) is a unified system developed for Indian Power Sector to facilitate online data capture/ input (daily, monthly, annually) from generation, transmission and distribution utilities in the country and disseminate the power sector information (operational, capacity, demand,...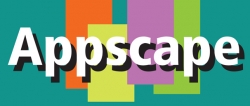 C.J. ANTONY, NIC HQ
|
January 2019
Tapping the potential of advanced technologies, e-Governance provides services through the use of computerization and replaces traditional way of working with paperless work. Mobile governance (m-Governance) is a subset of e-Governance to deliver services for different government channels, namely G2C,...