ICT Initiatives
Showing 156 to 160 of total 187 records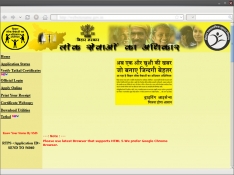 Rajesh Kumar Singh
|
July 2015
IT has been on the top of the agenda of the State Government. e-Governance in Bihar has helped in increasing transparency and accountability in the government functioning. This is an exclusive Interview with Dr. S. Siddharth, Secretary, Department of IT and Department of Labor, Govt. of Bihar...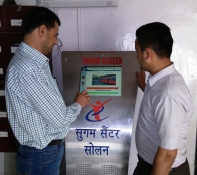 SANJEEV KUMAR
|
July 2015
Solan, located 46 kilometres south of Shimla, is gateway to Himachal and is named after the Hindu goddess Shoolini Devi. It is popularly known as the Mushroom City of India, because of the vast mushroom farming in the area and the City of Red Gold, for being the bulk producer of tomatoes.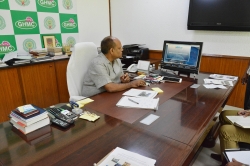 Dr. Y. SATYANARAYANA MURTY
|
July 2015
The Greater Hyderabad Municipal Corporation (GHMC), Hyderabad under the Govt. of Telangana is a huge organization with administrative jurisdiction of over 625 Sq Kms and with a mandate to cater to the day-to- day civic needs of about 90 lakh population. It has 5 Zonal Offices and 18 Circle Offices....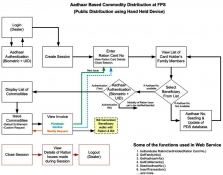 SHIWANI KORAH, N. RAHMAN
|
July 2015
The Food, Civil Supplies & Consumer Affairs Department, Govt. of Jharkhand decided to develop Aadhar based, web enabled - Public Distribution System (PDS) using Hand held Terminals (HHT) at the 23614 Fair Price Shops (FPS) in the state. This enables end-to-end use of ICT ranging...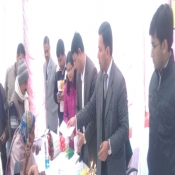 RAM BHAGAWAN SINGH
|
July 2015
Saran, one of the 38 districts of Bihar, is famous around the world for its Sonepur Cattle Fair also known as Harihar kshetra Mela. This fair is recorded as the biggest in Asia and its origin dates back to ancient times of Chandragupta Maurya, - who used to buy elephants and horses across the...