ICT Initiatives
Showing 156 to 160 of total 204 records

A. K. Hota, Odisha
ak[dot]hota[at]nic[dot]in
|
Feb 5, 2013
The launching of National Animal Disease Reporting System (NADRS ) in Odisha was organized in a meeting through Video Conferencing on 02-02-2013 at 12:30 PM at NIC, Bhubaneswar. Secretary, Fisheries & Animal Resources Development Sri Satyabrata Sahoo,I.A.S chaired the meeting for...
Lokesh Joshi, Delhi
lokesh[at]nic[dot]in
|
Sep 21, 2012
'Guidelines for Indian government websites' received the gold award in the 'ICT' category and 'central government' sector at the Skoch Digital Inclusion Awards 2012. The award was presented to the group by Mr Salman Khurshid, Hon'ble Minister, Ministry...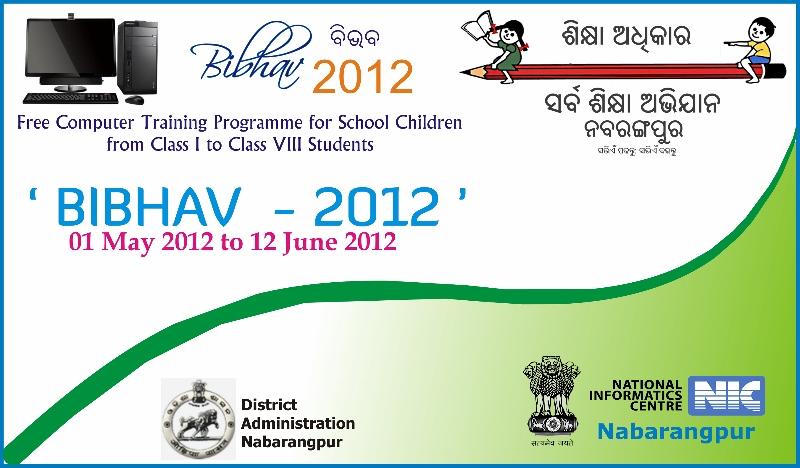 A. K. Hota, Odisha
ak[dot]hota[at]nic[dot]in
|
May 17, 2012
45 DAYS FREE SUMMER TRAINING PROGRAMME ON COMPUTER FOR SCHOOL CHILDREN ORGANIZED BY DISTRICT ADMINISTRATION, SARVA SIKHSHYA ABHIYAN (SSA) AND NATIONAL INFORMATICS CENTRE (NIC), NABARANGPUR DISTRICT, ODISHA Being a tribal dominated district of undivided KBK region of Odisha the school children...
Chaitali, Tripura
chaitali[dot]b[at]nic[dot]in
|
Feb 11, 2011
To improve the service delivery to GPF subscribers Interactive Voice Response System (IVRS) and Website were launched in January 2009. Through IVRS subscribers can access information such as Opening Balance, Closing Balance, Current Balance, Advance details etc. over phone. ...
MOHAN DAS VISWAM
|
January 2020
Facilitating an effective, IT based and less-paper Grievance Redressal System to handle environmental disputes involving multi-disciplinary issues, the NGT online solution has enabled digitization of all the court documents that get stored in the repository (Document Management System), thereby maintaining...