Governance
Showing 6 to 10 of total 206 records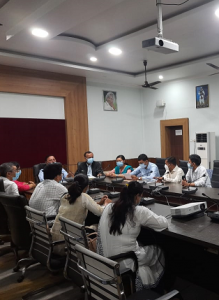 Kavita Barkakoty, Assam
asm-kavita[at]nic[dot]in
|
Mar 15, 2021
"Poll - Sampark" -an android app was designed by Abhjit Kakoty DIO Golaghat and Sushruta Rajkhowa ADIO Golaghat under District Governance Mobile initiative. The Poll - Sampark mobile app is aimed at helping the polling personnel engaged in Assembly Election 2021 by providing various critical...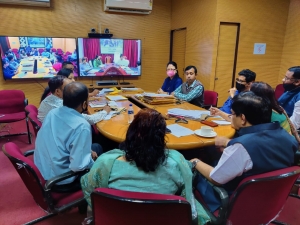 Kavita Barkakoty, Assam
asm-kavita[at]nic[dot]in
|
Mar 2, 2021
For the first time, the Pension & Public Grievances Department, Govt. of Assam, after discussion with NIC, has held a Pension Adalat through Video Conferencing mode on 24th February 2021 from 10.00 A.M. to 4.00 P.M. In the first phase, Nagaon District...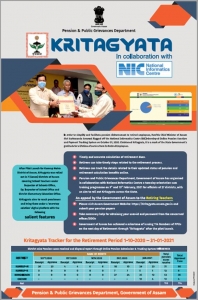 Kavita Barkakoty, Assam
asm-kavita[at]nic[dot]in
|
Feb 12, 2021
Subsequent to the trainings that were imparted to seven Districts of Assam after the pilot implementation, KRITAGYATA had reached a milestone of distributing 114 number of PPOs (Pension Payment Orders) on the next day of retirement to the retirees of the above districts of Assam. With an aim to cover...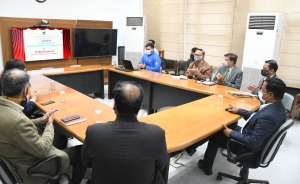 Vivek Verma, Chandigarh
vivek[dot]verma[at]nic[dot]in
|
Jan 19, 2021
Adviser to the Administrator Sh. Manoj Parida, IAS launched "Leave Module of eHRMS" on 14th January 2021 developed by NIC for all Departments of Chandigarh Administration, at UT Secretariat in the presence of senior UT officers. This new module would enable the UT Administration...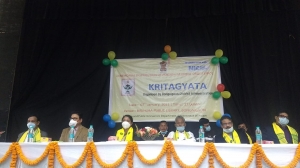 Kavita Barkakoty, Assam
asm-kavita[at]nic[dot]in
|
Jan 12, 2021
Hon'ble Minister for Pension & Public Grievances Assam, Shri Phani Bhushan Choudhury, distributed Pension Payment Orders (PPO) to retirees in a ceremonial function on 7th January 2021, organised by the District Administration of Bongaigaon district. The PPOs were generated through KRITAGYATA...