Governance
Showing 6 to 10 of total 270 records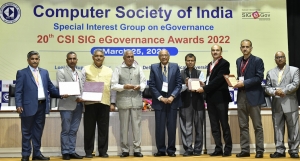 Ajay Singh Chahal, Himachal Pradesh
ajay[dot]chahal[at]nic[dot]in
|
Mar 31, 2023
NIC Himachal Projects have won five CSI eGovernance Awards which have been received by the Project Teams of NIC HP in New Delhi on 25-March-2023. These Awards were conferred during the 20th CSI eGovernance Awards ceremony held at Delhi Technological University, Delhi. The Awards were presented by...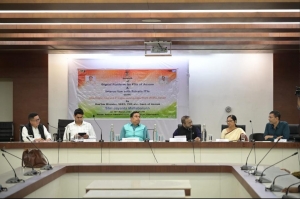 Kavita Barkakoty, Assam
asm-kavita[at]nic[dot]in
|
Mar 20, 2023
Guwahati, March 18, 2023: The Affiliation and Physical Verification module of the Digital ITI Application which envisages computerization of all process of the Industrial Training Institutes of Assam was launched today by the Assam Skill, Employment and Entrepreneurship minister...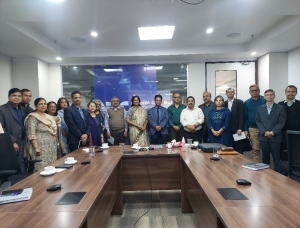 Kavita Barkakoty, Assam
asm-kavita[at]nic[dot]in
|
Feb 24, 2023
Guwahati, February 23: The Chief Secretary of Assam Shri Paban Borthakur, IAS visited NIC Assam and took a comprehensive review of the work that the National Informatics Centre (NIC) has been doing for the Assam Government. Dr Suchitra Pyarelal, SIO Assam and DDG gave a detailed presentation...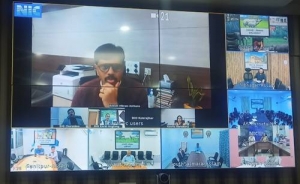 Kavita Barkakoty, Assam
asm-kavita[at]nic[dot]in
|
Dec 13, 2022
Dated : 22nd Nov 2022 At the outset of the Interactive Meeting, Assam State Co-ordinator, Shri Ashish Kr. Asthana, DDG, addressed the participants and apprised the meeting about the vision for NIC 2.0 Assam DIOs and ADIOs actively participated in the VC, under the leadership of SIO Assam,...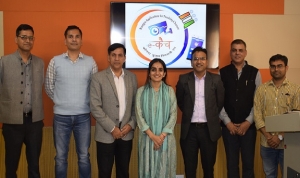 Ajay Singh Chahal, Himachal Pradesh
ajay[dot]chahal[at]nic[dot]in
|
Nov 23, 2022
To digitise the election expenditure monitoring and ensuring that the details with regard to work done by various EEM teams in all assembly constituencies ranging from putting nakkas at various locations, acting on MCC complaints by FST teams, Suo moto inspections, seizures by various teams of EEM,...