Automation
Showing 6 to 10 of total 216 records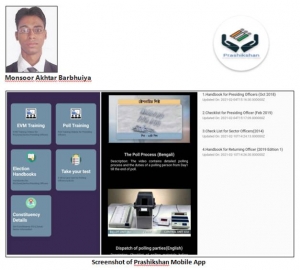 Kavita Barkakoty, Assam
asm-kavita[at]nic[dot]in
|
Jun 15, 2021
The app will be a ready reckoner for the polling personnel who have undergone training for the upcoming Assembly election to three legislative constituencies of Hailakandi, Katlicherra and Algapur slated for April 1, 2021.The detail poll process from Day 1 till the end of the exercise will be available...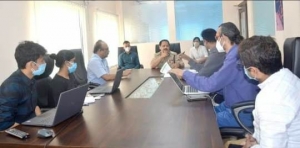 Kavita Barkakoty, Assam
asm-kavita[at]nic[dot]in
|
Mar 26, 2021
Guwahati, March 26, 2021: The Assam Police has become the second State Force in the Country to have automated and randomized its deployment for elections with the commissioning of the NIC-developed online Force Deployment Software for the first phase of the ensuing Legislative Assembly elections in...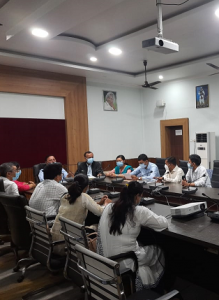 Kavita Barkakoty, Assam
asm-kavita[at]nic[dot]in
|
Mar 15, 2021
"Poll - Sampark" -an android app was designed by Abhjit Kakoty DIO Golaghat and Sushruta Rajkhowa ADIO Golaghat under District Governance Mobile initiative. The Poll - Sampark mobile app is aimed at helping the polling personnel engaged in Assembly Election 2021 by providing various critical...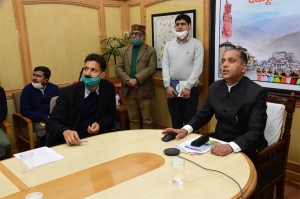 Ajay Singh Chahal, Himachal Pradesh
ajay[dot]chahal[at]nic[dot]in
|
Mar 2, 2021
Sh. Jai Ram Thakur, Hon'ble Chief Minister, Himachal Pradesh launched the Him Atithi-Room Reservation System for online booking of Government Guest Houses on 23-February-2021 at Shimla. The portal enables Government employees and other people to apply online for booking of these Government Guest...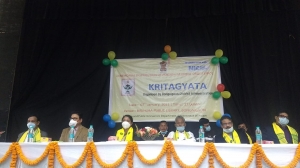 Kavita Barkakoty, Assam
asm-kavita[at]nic[dot]in
|
Jan 12, 2021
Hon'ble Minister for Pension & Public Grievances Assam, Shri Phani Bhushan Choudhury, distributed Pension Payment Orders (PPO) to retirees in a ceremonial function on 7th January 2021, organised by the District Administration of Bongaigaon district. The PPOs were generated through KRITAGYATA...