Automation
Showing 11 to 15 of total 206 records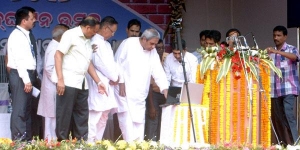 A. K. Hota, Odisha
ak[dot]hota[at]nic[dot]in
|
Mar 1, 2016
eOffice for the Collectorate, Sundargarh, Govt. of Odisha, was inaugurated at Bisra Maidan, Rourkela by the Hon'ble Chief Minister of Odisha, Shri Naveen Patnaik on dt-24.02.2016 at 11.30 AM. Others present in the occasion were – Sri Juel Oram, Union Minister for Tribal...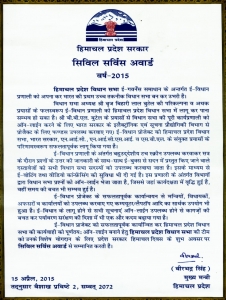 Sandeep Sood, Himachal Pradesh
sood[dot]sandeep[at]nic[dot]in
|
May 1, 2015
The eVidhan project of Himachal Pradesh has been conferred with the State Civil Services Award 2015 for being an excellent eGovernance tool. The eVidhan has enabled the HP Assembly to become the first digital Assembly in the country. The award was presented to the eVidhan team by Honourable...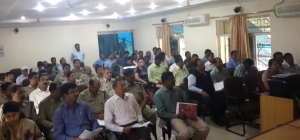 A. K. Hota, Odisha
ak[dot]hota[at]nic[dot]in
|
Dec 1, 2014
With the target of state-wide implementation of IVFRT project in Odisha, a workshop was organized at the conference hall of SP-office, Rourkela on 15th November, 2014. SP Rourkela, SP Sundergarh and SP Keonjhar were present at the occasion along with DSP, DIB Rourkela, DIB staff and hoteliers,...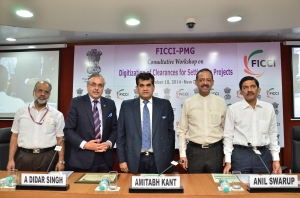 Dr. Shubhag Chand, Delhi
shubhag[at]nic[dot]in
|
Nov 3, 2014
Project Monitoring Group and FICCI has organized a workshop on "Digitisation of Clearances for Setting Up Projects" on Friday 10th October, 2014 at Federation House, Tansen Marg, New Delhi. Secretary in the Department of Industrial Policy and Promotion (DIPP) Mr. Amitabh Kant...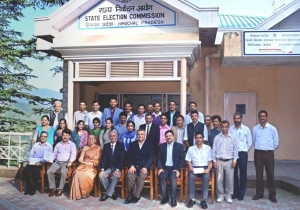 Sandeep Sood, Himachal Pradesh
sood[dot]sandeep[at]nic[dot]in
|
Sep 1, 2014
The Electoral Rolls Management System initiative of the State Election Commission, Himachal Pradesh has been awarded the State Civil Services Award 2014, on Independence Day, 15th August 2014 at the State level function held in Nahan, District Sirmaur. The Secretary of the Commission, received the...