Automation
Showing 11 to 15 of total 214 records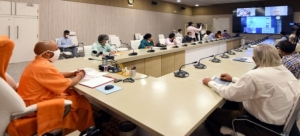 Anshu Rohatgi, Uttar Pradesh
anshu[dot]rohatgi[at]nic[dot]in
|
Jul 28, 2020
Hon'ble Chief Minister of Uttar Pradesh, Yogi Adityanath, launched an integrated early warning system for weather alerts known as Aapda Prahari App and web based application for disaster Management on 24th July 2020, through video conferencing. The applications seek to improve the relief management...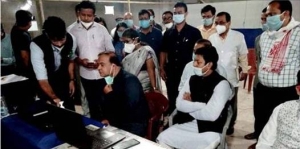 Kavita Barkakoty, Assam
asm-kavita[at]nic[dot]in
|
Jun 12, 2020
The new version of Covid Suraksha 2.0 with geo-fencing technology was launched by Sh.Himanta Biswa Sarma, Honble Minister of Health and Finance on 6th June 2020 in the presence of Deputy Commissioner Jorhat and other Senior functionaries. The app was functioning in many districts from April with monitoring...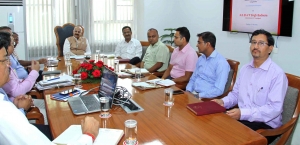 Vivek Verma, Chandigarh
vivek[dot]verma[at]nic[dot]in
|
Jul 23, 2019
His Excellency Shri V.P. Singh Badnore, Governor of Punjab and Administrator, Union Territory (UT) of Chandigarh, launched the Online Visitor's Appointment System (https://evisitors.chd.gov.in) and eOffice in Chandigarh on 2nd July 2019. Shri Manoj Kumar Parida, IAS, Adviser to the Administrator,...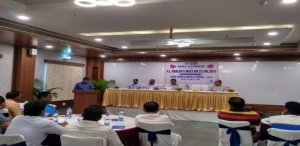 A. K. Hota, Odisha
ak[dot]hota[at]nic[dot]in
|
Jul 3, 2017
One day training cum workshop was organised by State Bank of India on 22nd June' 2017 at Jajpur Road for the retailers of Chandikhol Depot of Odisha State Beverages Corporation Limited (OSBCL), Bhubaneswar, Odisha. Officers of National Informatics Centre (NIC), Bhubaneswar, Odisha State Beverages...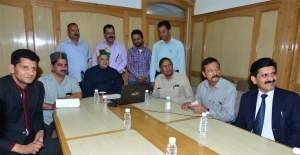 Ajay Singh Chahal, Himachal Pradesh
ajay[dot]chahal[at]nic[dot]in
|
Jun 24, 2017
Honourable Chief Minister of Himachal Pradesh, Sh. Virbhadra Singh, inaugurated the recently built modern Integrated Sugam Centre at Dharamshala, headquarters of District Kangra, from Shimla using the NIC Video Conferencing facility on 12th June 2017. Sh. Sudhir Sharma, Honourable Minister...