Automation
Showing 11 to 15 of total 201 records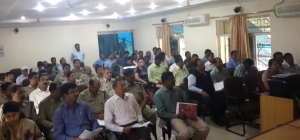 A. K. Hota, Odisha
ak[dot]hota[at]nic[dot]in
|
Dec 1, 2014
With the target of state-wide implementation of IVFRT project in Odisha, a workshop was organized at the conference hall of SP-office, Rourkela on 15th November, 2014. SP Rourkela, SP Sundergarh and SP Keonjhar were present at the occasion along with DSP, DIB Rourkela, DIB staff and hoteliers,...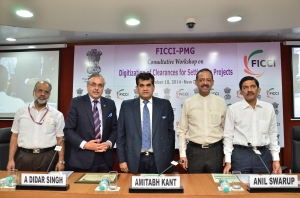 Dr. Shubhag Chand, Delhi
shubhag[at]nic[dot]in
|
Nov 3, 2014
Project Monitoring Group and FICCI has organized a workshop on "Digitisation of Clearances for Setting Up Projects" on Friday 10th October, 2014 at Federation House, Tansen Marg, New Delhi. Secretary in the Department of Industrial Policy and Promotion (DIPP) Mr. Amitabh Kant...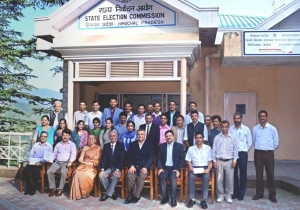 Sandeep Sood, Himachal Pradesh
sood[dot]sandeep[at]nic[dot]in
|
Sep 1, 2014
The Electoral Rolls Management System initiative of the State Election Commission, Himachal Pradesh has been awarded the State Civil Services Award 2014, on Independence Day, 15th August 2014 at the State level function held in Nahan, District Sirmaur. The Secretary of the Commission, received the...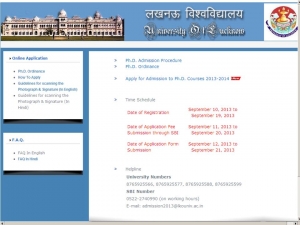 Anshu Rohatgi, Uttar Pradesh
anshu[dot]rohatgi[at]nic[dot]in
|
Sep 17, 2013
Generally, universities in India are known for their mismanagement and lack of facilities for the students. By showcasing rare instance of progressive management, Lucknow University has been breaking the jinx in partnership with NIC, U.P. State Unit, Lucknow. The objectives with which NIC was requested...
Lokesh Joshi,
lokesh[at]nic[dot]in
|
Apr 12, 2013
Punjab Remote Sensing Centre is an autonomous organization that functions under the aegis of the Department of Agriculture, Government of Punjab. The key role of the organization is to undertake, promote, coordinate, aid and guide research and development in the area of remote sensing in...