Automation
Showing 11 to 15 of total 216 records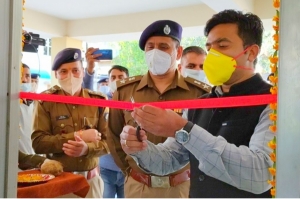 Ajay Singh Chahal, Himachal Pradesh
ajay[dot]chahal[at]nic[dot]in
|
Nov 10, 2020
Sh. Rakesh Kumar Prajapati, IAS, Deputy Commissioner, Kangra launched the CCTV based Intelligent Traffic Management System (ITMS) at Dharamshala on 5th November 2020. NIC has developed ITMS, which is integrated with eChallan application of State Government. It has been implemented on pilot...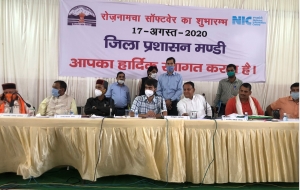 Ajay Singh Chahal, Himachal Pradesh
ajay[dot]chahal[at]nic[dot]in
|
Aug 19, 2020
Sh. Mahender Singh Thakur, Hon'ble Revenue Minister, Himachal Pradesh launched the Roznamcha Management System software in District Mandi on 17th August 2020. Roznamcha is a diary of daily incidents maintained by the Patwari, who is the grass-root revenue officer in Revenue Administration, under...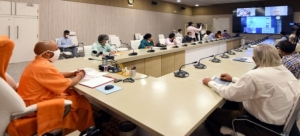 Anshu Rohatgi, Uttar Pradesh
anshu[dot]rohatgi[at]nic[dot]in
|
Jul 28, 2020
Hon'ble Chief Minister of Uttar Pradesh, Yogi Adityanath, launched an integrated early warning system for weather alerts known as Aapda Prahari App and web based application for disaster Management on 24th July 2020, through video conferencing. The applications seek to improve the relief management...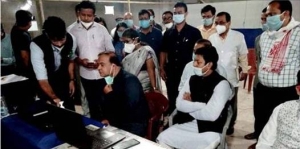 Kavita Barkakoty, Assam
asm-kavita[at]nic[dot]in
|
Jun 12, 2020
The new version of Covid Suraksha 2.0 with geo-fencing technology was launched by Sh.Himanta Biswa Sarma, Honble Minister of Health and Finance on 6th June 2020 in the presence of Deputy Commissioner Jorhat and other Senior functionaries. The app was functioning in many districts from April with monitoring...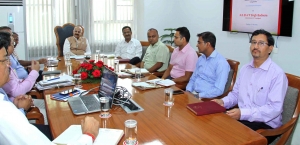 Vivek Verma, Chandigarh
vivek[dot]verma[at]nic[dot]in
|
Jul 23, 2019
His Excellency Shri V.P. Singh Badnore, Governor of Punjab and Administrator, Union Territory (UT) of Chandigarh, launched the Online Visitor's Appointment System (https://evisitors.chd.gov.in) and eOffice in Chandigarh on 2nd July 2019. Shri Manoj Kumar Parida, IAS, Adviser to the Administrator,...